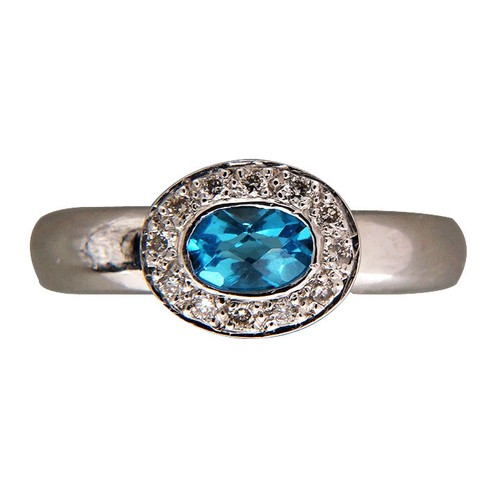 Great aunt Leopoldine has remembered you in her will. While you were always fond of this relation, you two do not share the same taste in jewelry. She adored peacock brooches and you don't. Or, perhaps, she liked her jewels on the larger side while you prefer yours to be a tat smaller. For this reason, you do not necessarily find it a blessing to have been gifted with two of her favorite jewels. Lingering in your jewelry box,
you cannot bear to part with the pieces
. On the other hand, you know perfectly well that you will never ever wear these jewels anywhere. What can you do?
Repurpose, Repair, Reset!
The answer is simple:
re-use the piece
s. There is no point in owning a jewel that you will never wear. You would do greater honor to your great aunt if you took the jewels in the spirit of remembrance and have them adjusted to suit your needs. A seasoned jeweler, who is also well-versed with designing pieces from scratch, should be your first appointment. Bring your inherited pieces along, and talk to the professional about re-using individual components or the entire piece in a new way.

For example, a giant red ruby that is part of an oversized brooch can be re-cut and turned into an attractive pendant. This lets you wear the piece in honor of great aunt Leopoldine without putting on a huge brooch that simply makes you feel uncomfortable. The two diamonds that are also part of the design could be turned into small but very attractive earrings. The impractical diamond studs on the peacock brooch could be worked into a three-stone ring design. In short, you have the option of placing the valuable stones into different settings that are more your style and yet allow you to wear the inherited jewelry. For the necklace that is simply too cumbersome, consider the design of a bracelet instead. Shortening it is easy.

If your great aunt favored a more eclectic look with oddball bits and pieces of shells, wood, rocks and other accessories, these parts can become the charms of
an attractive charm bracelet
. That said, it is a good idea to tread carefully when repurposing the jewelry that you have been given in a will. If there is another family member who has strong feelings about these particular pieces, it may be best – for the sake of future Thanksgiving dinners – to simply swap jewels with her.
At Peter Suchy Jewelers we are experts in all types of vintage, estate and antique jewelry. We hope you'll
stop by our showroom
located at 1137 High Ridge Road in Stamford Connecticut.
Or, hop on over to our top-rated PowerSeller
eBay store
where you'll find all the estate and heirloom jewelry you see here. If you find a listing has ended, please email us at
info@petersuchyjewelers.com
as we may still have the item in stock.