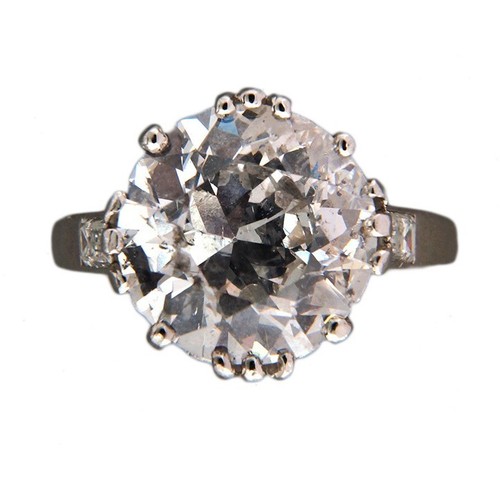 Does it surprise you that the term "platinum" pops up when you look through our inventory of vintage Art Deco jewelry and pieces of even earlier eras? Most shoppers associate this material only with modern designs and pieces. In fact, platinum has always held a fascination for gemstone setters and jewel designers. The durability of the material is one reason why so many pieces from the Art Deco era – and earlier – are still in existence and have the original gemstones in place.
One of the reasons for
its beauty is platinum's durability
. While daily wear and frequent cleanings tend to remove minute portions of other setting metals, platinum appears impervious to this phenomenon. Although it is possible that some of the material is lost over the decades or centuries, the amount is considerably smaller than you would notice with gold or silver surfaces.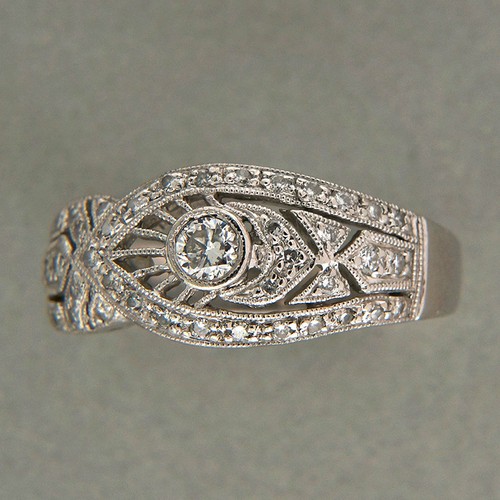 In some cases, it is also the alloy combination of the platinum itself that contributes to its resilience and beauty. When iridium is added to the platinum, the surface tends to be softer and scratches a bit easier than when ruthenium is the alloy of choice. Whenever possible, we will highlight the known alloy of the platinum jewelry that we sell at Peter Suchy Jewelers.
Of course, there are plenty of other reasons for giving platinum a second look. Despite the fact that this type of jewelry tends to cost more, it is so durable that it easily lasts a lifetime – or two. Since the metal is much denser than gold or silver, it holds on to gemstones much more securely. You will not find the "give" that is so common with silver and even gold over the years. As a result, there are
fewer gemstones lost when they are set in platinum
.
By the way, the absence of nickel as a major alloy is a plus for anyone who suffers from allergies and has found that wearing gold, particularly gold with a lower karat weight, is uncomfortable. Platinum is hypoallergenic, which is a great relief for these allergy sufferers.

That said, there are some downsides to this setting material. As noted previously, the choice of alloy can make some platinum pieces more susceptible to damage than others. Next, there is the cost. With the uncertainties of platinum costs on the world market, there has been an increase in raw materials costs, which mostly affects current jewelry-making operations. Vintage pieces are fortunately relatively unaffected by the turbulence in the platinum price.
At Peter Suchy Jewelers we are experts in all types of vintage, estate and antique jewelry. We hope you'll
stop by our showroom
located at 1137 High Ridge Road in Stamford Connecticut.
Or, hop on over to our top-rated PowerSeller
eBay store
where you'll find all the vintage platinum jewelry you see here. If you find a listing has ended, please email us at
info@petersuchyjewelers.com
as we may still have the item in stock.