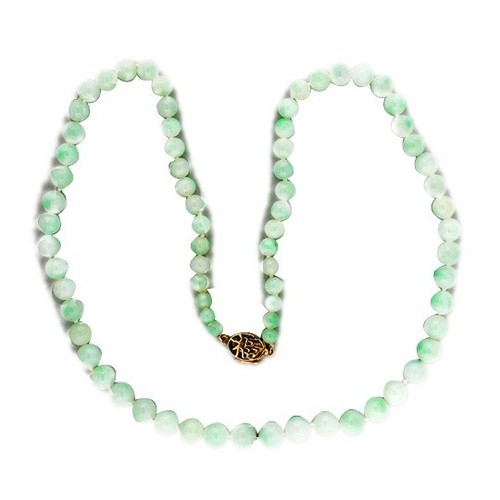 Quite frequently, you will read in our product descriptions that a gemstone is untreated. While to trade insiders and long-time collectors this makes perfect sense, to the average customer this is not necessarily an easy-to-understand concept. Peter Suchy Jewelers strive to make the buying experiences of our customers fun as well as informed. When you recognize the terms and know about the various treatments that some gems undergo, you have the power to make an informed buying decision as you are looking for particular stones or colors.
The Addition of Bleach
Pearls are frequently bleached to achieve a more uniform look of the white coloration. A gemstone that occasionally undergoes this type of treatment is
jadeite jade
. Naturally occurring stones sometimes present with a brown discoloration. Other stones that can fall victim to bleaching include corals and tiger's eye quartzes. While there is nothing inherently wrong with this practice, it does cause the gem structures to be compromised and the stones to be more brittle than their untreated counterparts.
Coated Exteriors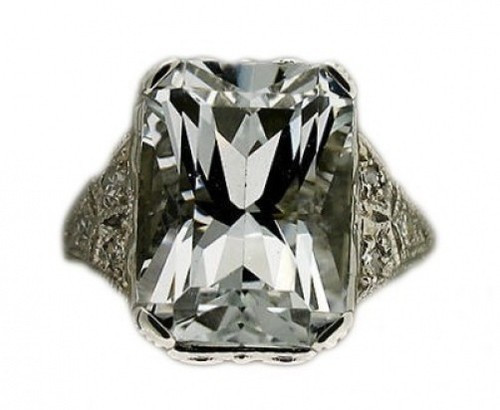 If you are an avid collector, you already know that the canary yellow diamond is a much sought after prized rendition of the gemstone. How would you feel if you found out that the yellow diamond you own is actually a standard white diamond that had been coated with a chemical to make it look yellow?
Even if the diamond were of a slight yellow hue, the addition of the coating would make it look far more valuable than it actually is. This is a major problem that the novice with the naked eye is not likely to detect.
We always evaluate all of our gemstones
for the addition of dyes (or coatings) and disclose the presence of this treatment process if we run across it.
Heating the Gems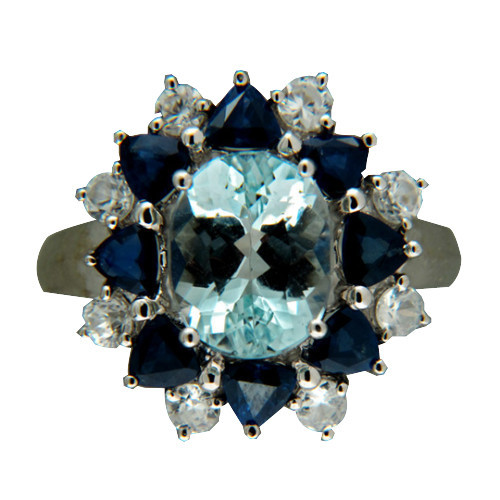 Another term that you might find in our product descriptions is the declaration that an amethyst or
aquamarine is not heat-treated
. This refers to the application of heat, which – in the case of the aquamarine – removes quite a bit of the green hue and leaves the stone looking blue.
Adding a Bit of Oil
Emeralds in particular are frequently treated with an oil application. Those who work with the gemstones report that it is the extensive propensity for surface cracks that makes this treatment necessary. While this can be true for stones of lesser quality, it is merely a temporary fix. Handling oiled gemstones gradually strips the coating away. Solvents, too, as well as inexpert cleanings can render oiled gemstones to look unattractive.
Since Peter Suchy Jewelers deal primarily with vintage pieces, we ensure that any treatments, which may affect the value and look of the jewelry, are property disclosed in all of our product descriptions.
At Peter Suchy Jewelers we are experts in all types of vintage, estate and antique jewelry. We hope you'll
stop by our showroom
located at 1137 High Ridge Road in Stamford Connecticut.
Or, hop on over to our top-rated PowerSeller
eBay store
where you'll find all the vintage untreated gemstone jewelry you see here. If you find a listing has ended, please email us at
info@petersuchyjewelers.com
as we may still have the item in stock.