A patina is a very light discoloration that forms on some copper-containing materials in the course of time. When this type of metal is exposed to the atmosphere, it gradually reacts on an elemental level, which results in the formation of the patina. To the collector of vintage jewelry, this effect is cherished. In fact, it is so sought after that plenty of modern jewelry manufacturers seek to artificially age their pieces with manmade patina additions.
Artificially applied dense patinas are usually a mix of prefabricated greening agents and some blackeners. They go on thin and you keep applying the colors until you get the desired result. To ensure that this patina does not rub off, add a lacquer for best results. If you prefer a less opaque and more transparent look, opt for patina makers that require the application of heat. Since some of these chemicals are volatile and may explode, it is advisable to be very careful when working with heat sources.
When you prefer the natural patina development that is inherent to some vintage jewelry pieces, look no further than Peter Suchy Jewelers' vast inventory.
Antique Horse Pin with Pearls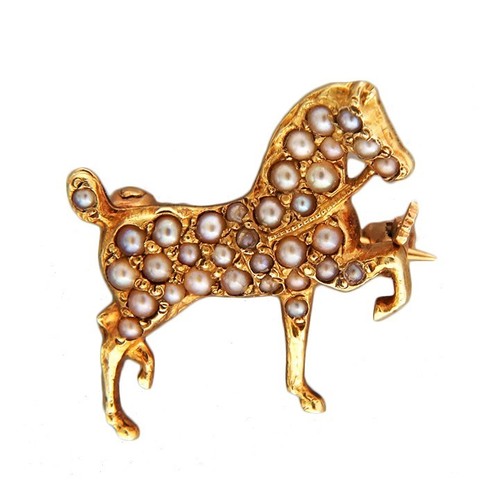 The patina that has formed on this 14k solid yellow gold horse is genuine.
Made in the early 1900s
, it is studded with 27 natural seed pearls that measure between .025mm and 1.0mm. The pin measures 14.7mm in width and 15mm in height. There is some gorgeous detail work around the rump and neck regions of the horse.
Victorian Fancy Link Gold Necklace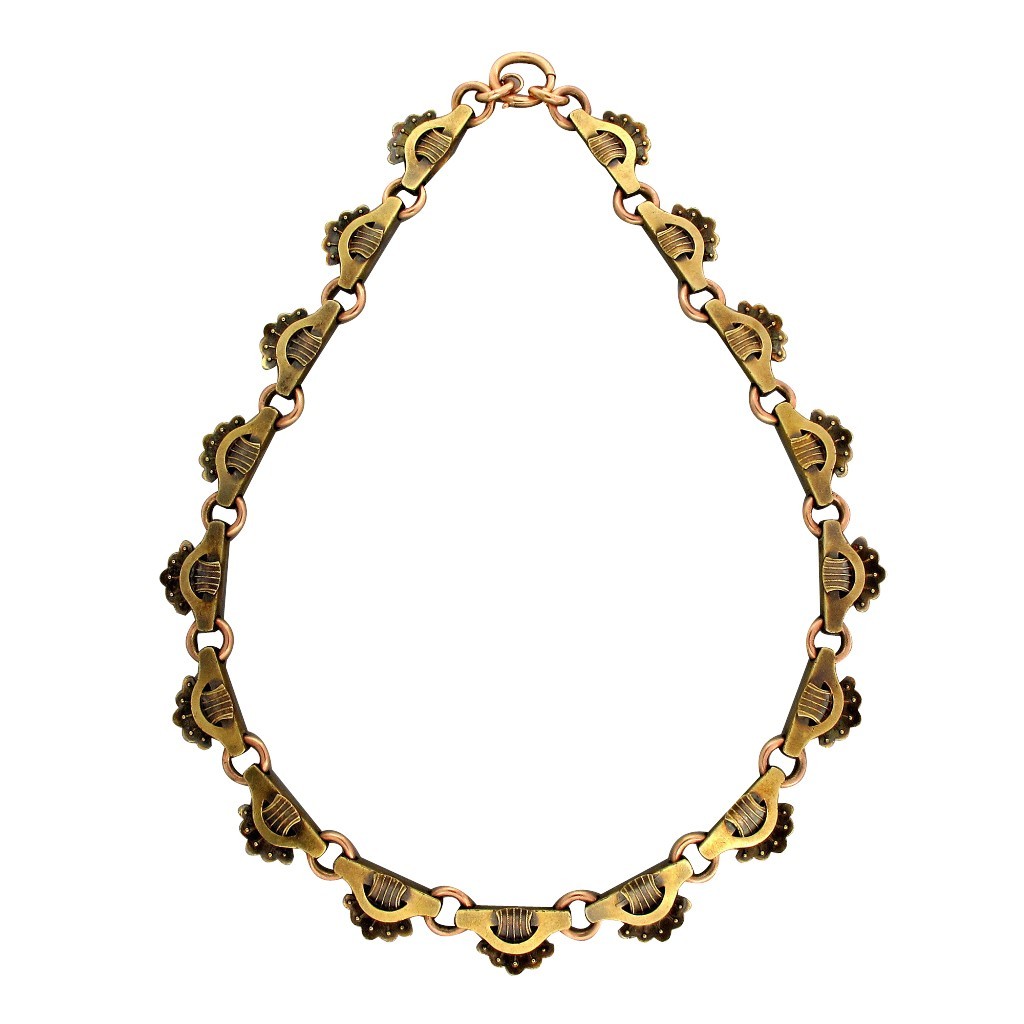 Made some time in the 1860s
, this necklace has a decidedly British flair. The gold has been tested and comes in at 9k and 12k. The color is pink in some spots and green in others. The patina is entirely natural and looks very attractive. At a length of 18 inches, this necklace has a very comfortable fit. This is the type of jewel that you just do not see every day.
Rose Gold Pendant with Diamonds, Silver and Natural Patina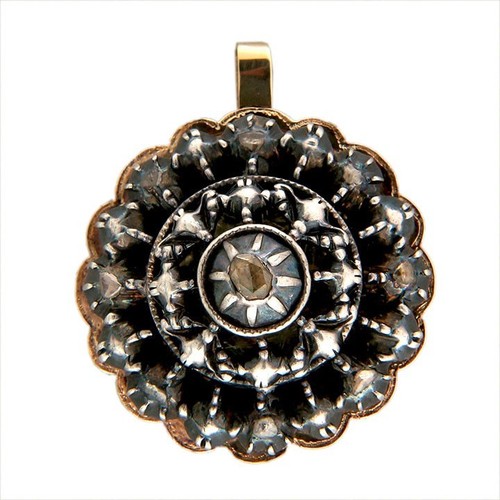 In the early 1800s,
jewelry makers chose 14k pink gold
as the base material for this stunning pendant. On the top, there is silver to help hold the diamonds in place. There are nine rose-cut diamonds weighing a combined total of .26cts. At a diameter of 26mm, this pendant is the perfect size for daily wear.
We hope to have whetted your appetite for giving natural patina jewelry a second look. If you do not have any pieces in your collection at this time, do not try to artificially age a modern piece. Even expertly applied manmade patinas nevertheless lack the charm and appeal of the type of oxidation that comes from decades of gradual formation.
At Peter Suchy Jewelers we are experts in all types of vintage, estate and antique jewelry. We hope you'll
stop by our showroom
located at 1137 High Ridge Road in Stamford Connecticut.
Or, hop on over to our top-rated PowerSeller
eBay store
where you'll find all the vintage patina jewelry you see here. If you find a listing has ended, please email us at
info@petersuchyjewelers.com
as we may still have the item in stock.