You know diamonds for their amazing sparkle and solid surface. Yet you will come to adore druzy for its amazing properties. You see, unlike diamonds, druzy is not just one gemstone. Rather, it is a surface covering of tiny crystals that have attached themselves over quartz for countless centuries. In some cases, a particular gemstone has been millennia in the making!
In spite of their vapor-infused origins, the substance we know today as druzy is surprisingly hard. Although not necessarily a good selection for rings, pendants and brooches are perfect vessels for the display of the crystals. At Peter Suchy Jewelers, we have some amazing examples of this gemstone variety. Are you ready to expand your gem horizon?
Black Agate Druzy Pendant on a Platinum Chain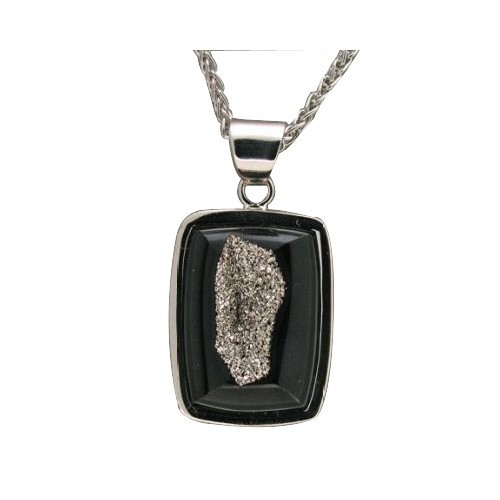 The
agate piece is a deep black
, which makes the crystal druzy stand out beautifully. The delightful study in contrasts makes this pendant suitable for daily wear as well as for formal occasions. With the crystals situated at the center of the pendant, the gemstone is framed in 14k white gold. The chain is a wheat link design fashioned from high-quality platinum. Considering the skyrocketing expense of platinum, this is the type of necklace design that you will no longer find in this material.
Blue and White Druzy Quartz Pin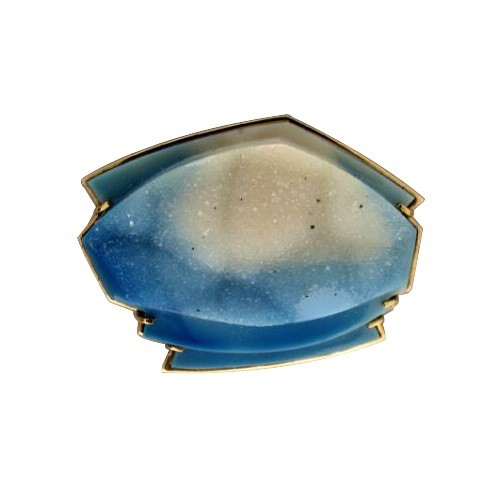 This intricately carved druzy quartz reveals several delightful folds. It is rimmed in 14k yellow gold. The
pin has been done in our workshop
. This astonishing brooch measures 1 5/8 inches by 2 1/8 inches. This pin looks great on a scarf, blouse or on a jacket. Pair it with like colors for a great impact.
Leopard Druzy Quartz Leaf Pin with Diamonds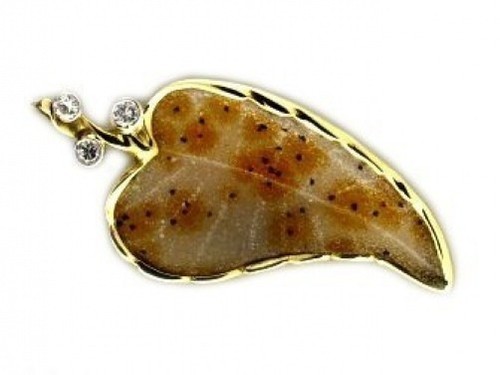 Natural leopard druzy
is not all that commonly seen. This particular piece has been shaped and cut to resemble a leaf. The gemstone was then framed with 18k yellow gold. The color combination of the yellow metal and leopard sports really pops. To heighten the beauty of the pin, there are three round diamonds weighing .30cts. They are connected to the leaf's stem. This pin measures one inch in length and 2 1/8 inches in width.
Black and White Druzy Quartz Lightning Bolt Pin or Pendant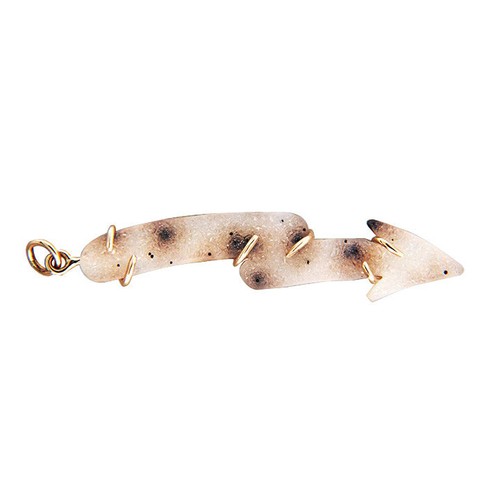 Cut and
shaped to resemble a lightning bolt
, this druzy quartz displays white surfaces and black spot colorations. The color is natural. The 14k white gold frame allows for wear as a pin or pendant. From top to bottom, this lightning bolt measures 2.05 inches.
At Peter Suchy Jewelers we are experts in all types of vintage, estate and antique jewelry. We hope you'll
stop by our showroom
located at 1137 High Ridge Road in Stamford Connecticut.
Or, hop on over to our top-rated PowerSeller
eBay store
where you'll find all the vintage druzy quartz jewelry you see here. If you find a listing has ended, please email us at
info@petersuchyjewelers.com
as we may still have the item in stock.