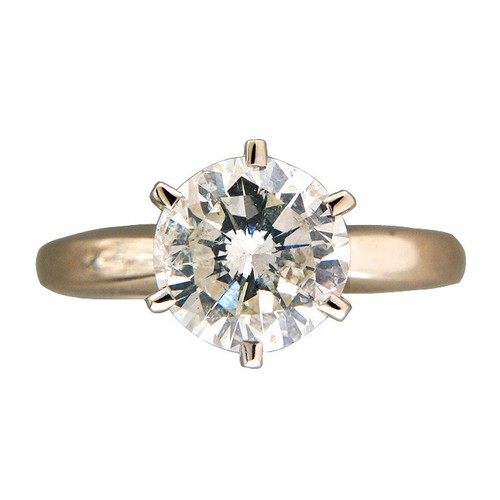 When a piece of jewelry is said to have a prong setting, there are usually three to six metal tines that hold a gemstone in place. Some pieces feature the prongs as part of the appeal, which usually results in the addition of extra tines. In these cases, it is not unusual to find pieces with 10 to 20 tines for one larger stone. Setting materials usually include platinum, silver or gold. Jewelers love to use a prong setting with a solitaire – such as you would
find on a traditional engagement ring
.
While the prongs form the basket that holds the gem in place, the jeweler adds just a bit of insurance by gently bending inward the ends of the tines to prevent stone slippage. Even so, it is possible for prongs to loosen over time. When you acquire a new piece, consider asking the jeweler to check the prongs. If you choose to wear the item on a daily or weekly basis, return to the jewelry at least once a year to have the prongs checked. For prongs that form a basket for a larger gemstone, more frequent checks are a good idea.
Peter Suchy Jewelers have a nice selection of prong setting jewelry. In these cases, the setting enhances the attractive look of the piece.
Prong-set White Opal in a Yellow Gold Ring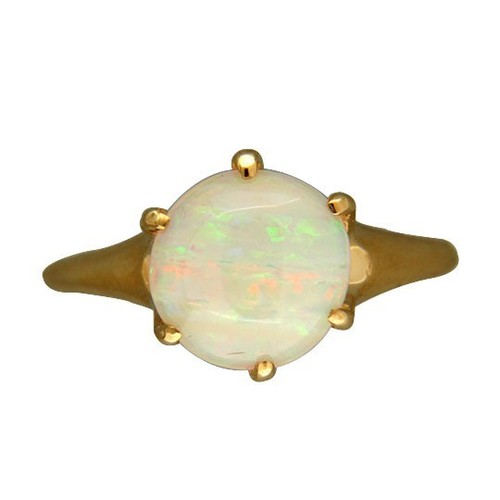 This ring dazzles with its understated elegance. Made from 14k solid yellow gold,
the six-tine prong setting
holds a natural white opal with green, red and blue flashes. The stone measures 8.7mm by 3.5mm. This ring wears beautifully on the hand.
Carved Shell Cameo Prong-set in a Gold Pin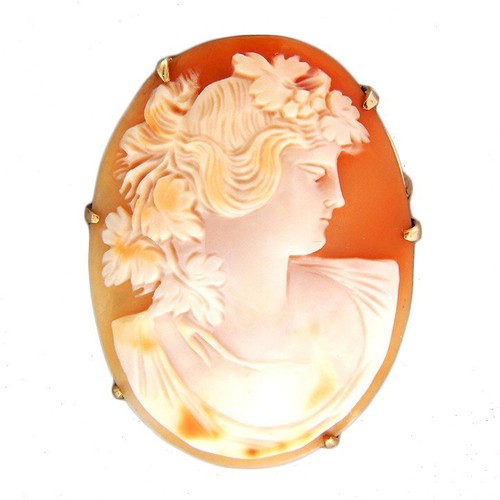 Six 14k solid yellow gold tines hold
a cream-colored shell oval in place
. Against a slightly orange backdrop, you will see the hand carved image of a woman. There is amazing detail work in the hair portion. The width of the pin is 29.8mm while the top to bottom length is 39.71mm.
Fancy Diamond Ring in Yellow Gold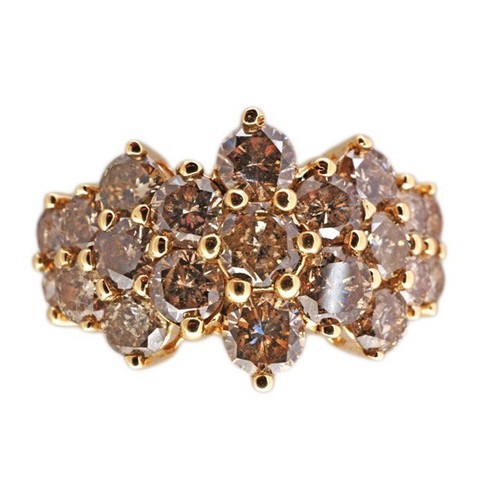 This cocktail ring is made from 14k solid yellow gold. Prong settings hold 21 full-cut gray-brown diamonds that
weigh a combined total of 2.25cts
. The yellow of the gold beautifully harmonizes with the unique coloration of the fancy stones.
Vintage White Gold Bead Ring with Diamonds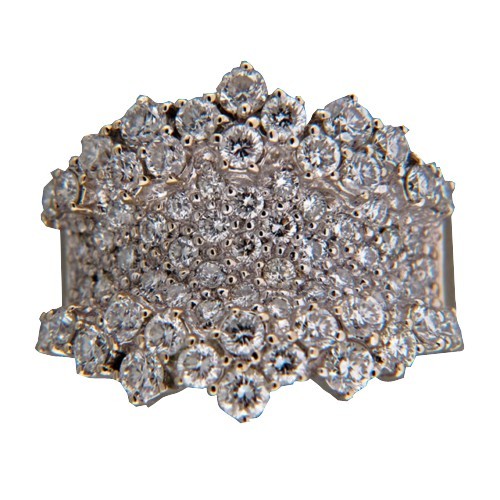 Artisans chose the prong setting as a defining style element in the creation of this vintage ring. Made of 14k white gold, the cocktail ring holds
69 diamonds with a combined weight of 2.27cts
. The different sizes of the stone work well together – as do the beads of white gold that amplify the sparkle of the gemstones.
At Peter Suchy Jewelers we are experts in all types of vintage, estate and antique jewelry. We hope you'll
stop by our showroom
located at 1137 High Ridge Road in Stamford Connecticut.
Or, hop on over to our top-rated PowerSeller
eBay store
where you'll find all the vintage prong setting jewelry pieces you see here. If you find a listing has ended, please email us at
info@petersuchyjewelers.com
as we may still have the item in stock.