After you have invested a bit of money in the purchase of vintage jewelry, you want to keep it clean and well maintained. There are some basic jewelry maintenance steps that you can do at home. There are also some things you really should not do.
Do …
Check the settings
. It is always a good idea to check the prongs of your favorite pieces every few months or so. Make sure everything is still nice and tight. If you notice that your
gemstones are getting a bit loose
, take the piece to your neighborhood jeweler for a quick tightening of the prongs.
Clean diamonds with window cleaner
. A bit of the blue spray on a soft-bristle tooth brush can remove dirt and body oils without harming the setting.
Rinse the jewel with water
and then just pat dry with a soft cloth.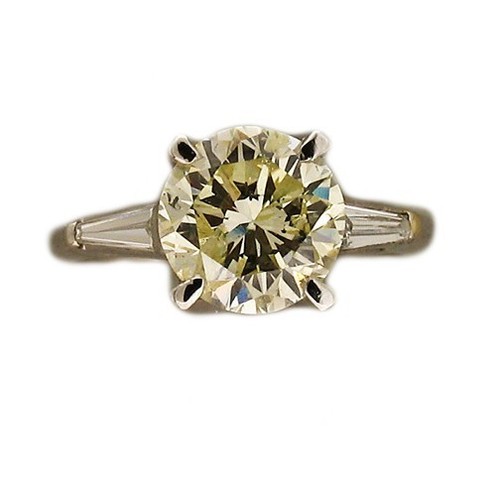 Wipe down pearls after each wear. A damp – not wet! – lint-free cloth cleans away anything that might mar your pearls' beauty.
Store pearls separately from other jewels. Pearls scratch easily. If you are in the habit of tossing all your jewels into one box, it is time to break this habit.
Store silver jewelry in specialty pouches. Silver tarnishes but specialty pouches help keep your pieces looking great. Your jeweler carries the pouches or can order them for you.
Don't…
Ultrasonic cleaners. These are now being sold in stores for home use. While this is a wonderful method for getting rid of tarnish on some jewelry, it also has the potential of eating away at the patina placed on certain pieces. Doing so may destroy grandpa's class ring and other similar pieces.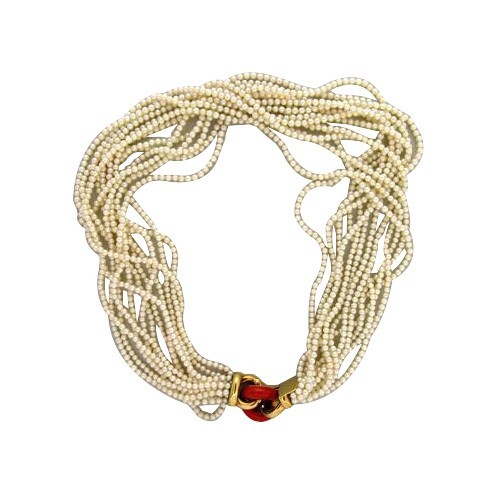 Kitchen goods experimentation. There is a plethora of Internet tips and tricks that tell you how to clean your heirloom jewels. Some of the suggestions are outlandish while others are downright dangerous. Do not experiment on your one-of-a-kind pearl necklace with an Internet recipe you found on some obscure website.
Jewelry cleaners. There are several solutions marketed for jewelry cleaning. While they work fine on most things, they wreak havoc with porous gemstones like emeralds or pearls. Never use these cleaners on porous stones.
Water baths for pearls
. There is the mistaken belief that you can immerse your pearl strands into a lukewarm water bath with baby shampoo for a good cleaning. Do not do it! Not only will doing so
harm the porous pearls
, but it can also eat away at the silk strand which connects the pearls.
If you are ever unsure how to handle a piece of jewelry that you want to clean or that needs some basic maintenance, call us. We gladly talk you through it or have you bring in the piece for a closer inspection.
Our showroom is located at 1137 High Ridge Road in Stamford, Connecticut! We are experts at vintage and estate jewelry of all kinds and we invite you to browse our
PowerSeller eBay store
!