There is plenty of evidence that weaving was practiced in the Paleolithic era. Weave designs quickly made it into the artwork of the various peoples that practiced it. Depictions of weaves and weavers have been found all over the world. This includes artful images from ancient China as well as Egypt. The weave pattern has never gone out of fashion, and this summer is it once again a hot look to pull off. Peter Suchy Jewelers have compiled a collection of weave pattern jewels that are among the most sought after accessories for the fashion-conscious consumer.
Yellow and White Gold Circular Braided Pendant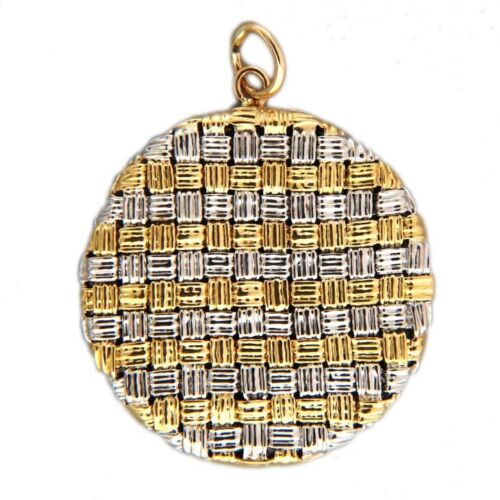 This hand-woven jewel is astounding.
Pairing 18k white and yellow gold
, it measures one inch in diameter. Look at the astounding detail work! The weave is perfectly represented in this pendant's look. If you only buy one piece of weave pattern jewelry this summer, make it this one.
Samuel Jewels Woven Wedding Ring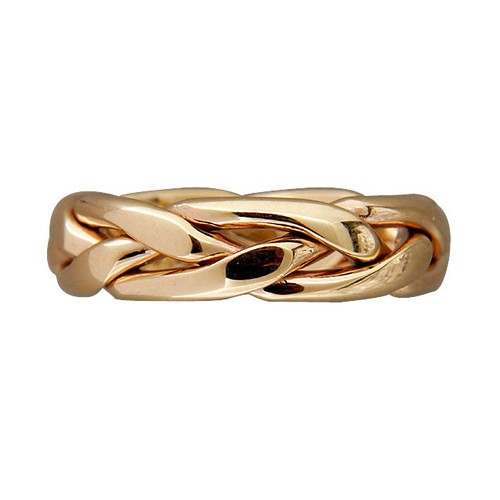 Are you still shopping for that
perfect wedding band
to slip on her finger this summer? Look no further than this Samuel Jewels 14k yellow gold vintage ring. It features three rows of hand-wrapped gold. No matter from what angle you behold this ring, it looks amazing.
Ring Displaying a White Gold Weave with Diamonds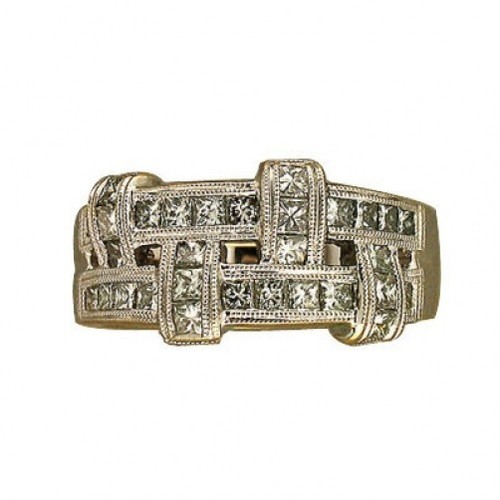 An 18k white gold cocktail ring, this is a gorgeous display of woven precious metal. There are
30 Princess-cut diamonds
that are channel set for maximum wear comfort. The combined weight of these gemstones is 2.0cts. In spite of its size and design, this ring wears very comfortably. It is a sure conversation starter.
Woven Gold Bracelet with Gemstones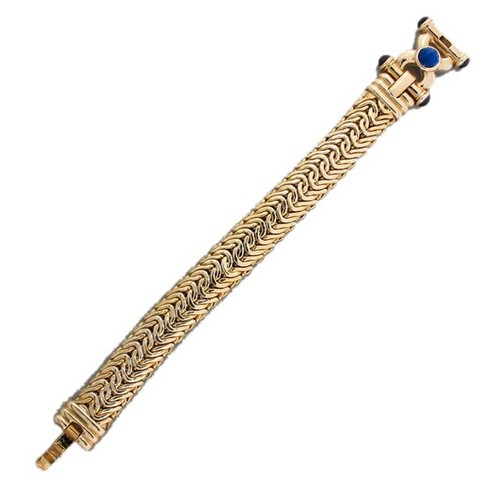 This designer bracelet
is fashioned from 14k yellow gold. It is 15mm wide and comes from Italy. Two garnet and two amethyst cabochons measure 6mm each. A Lapis cabochon measures 6.5mm. The total length of this piece is 7.25 inches.
1960s Woven Petit Gold Bracelet

This link chain 14k solid yellow gold bracelet dates to the 1960s. The center section
of the weave is slightly raised
. This piece is 8mm wide, which looks very attractive around the wrist.
White Gold Two-band Ring with Diamonds

The artisans chose
14k white gold
when manufacturing this amazing piece. It features a heart that connects two bands in an intricate weave pattern. Fourteen full-cut diamonds weigh .15cts and adorn one of the bands that go through the heart. This is a great friendship gift for that special someone.
At Peter Suchy Jewelers we are experts in all types of vintage, estate and antique jewelry. We hope you'll
stop by our showroom
located at 1137 High Ridge Road in Stamford Connecticut.
Or, hop on over to our top-rated PowerSeller
eBay store
where you'll find all the vintage and Art Deco weave pattern jewelry you see here. If you find a listing has ended, please email us at
info@petersuchyjewelers.com
as we may still have the item in stock.