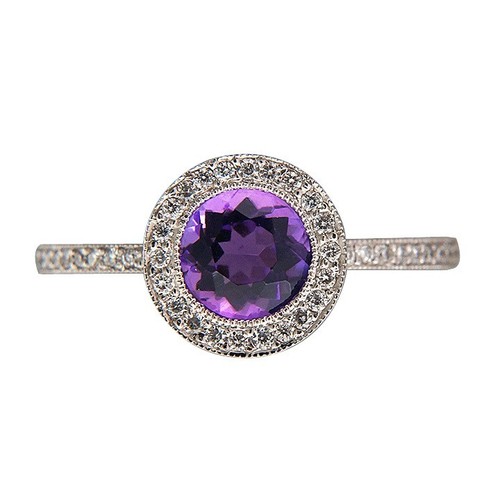 Your heart beats faster when there is talk about a pave. After all, it usually refers to a large number of smaller diamonds set in close proximity to create an inimitable sparkle. The actual practice of adding a pave to jewelry is extremely old. Since it does not require high-tech tools – although they make the work easier – it was available to the jewelry makers of old.
In simplest terms, these artisans would drill minute holes into the jewel and then fill them with appropriately sized diamonds or other gemstones. Adding tiny beads of molten gold to the setting kept the stones in place and prevented movement or accidental loss. As jewel cutting methods improved and tools underwent considerable upgrades, the techniques, too, increased in sophistication.
While this process adequately describes the general pave setting, there is a subset that some jewelers might argue calls for a distinction:
the micro pave
. Although techniques are similar, the micro pave technique necessitates the use of a microscope or similar view enhancement device for the setting of minute stones in corresponding holes. Unless done on an industrial level – not handmade – this is a highly labor intensive process.
Not surprisingly, handmade micro pave jewelry is much sought after and highly prized by collectors. As a result, some of these pieces demand high sales prices even though the actual carats weight is not as high as that of similarly priced other jewels with large stones. At Peter Suchy Jewelers, we carry some amazing vintage pieces that showcase the beauty and intricacies of the micro pave.
Kwiat Oval Diamond Engagement Ring with Micro Paved Sides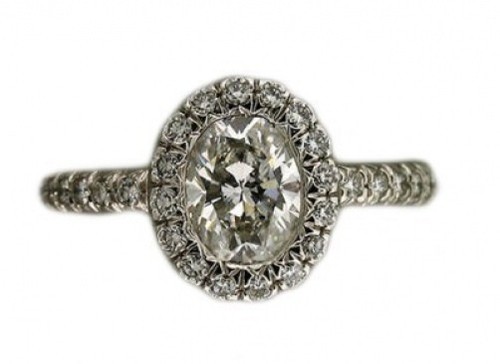 Set in platinum,
this Kwiat designer engagement ring
is handmade. The micro pave along the sides and surrounding the center stone features 50 round full-cut diamonds weighing 0.35cts. At the center of the ring is an ideal-cut oval diamond weighing 1.10cts. This is a stunning piece that sparkles on the hand.
Purple Sapphire Ring in a Platinum Setting with Micro Pave Diamonds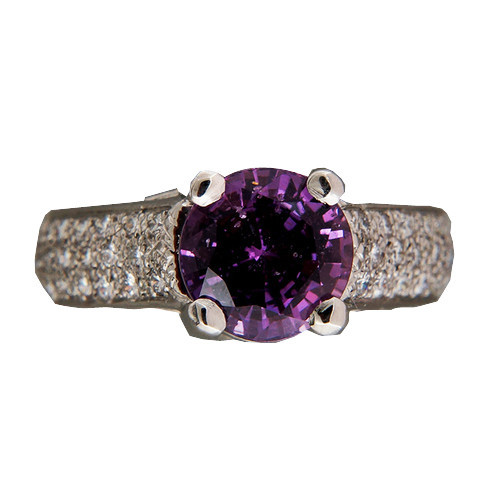 When you wear
this cocktail ring
with its deep purple untreated sapphire, you will draw the eyes of anyone you encounter. This gemstone weighs a respectable 3.18cts and is not heat-treated. Thirty-six ideal-cut diamonds weighing 0.45cts add shine to this jewel. They are set in a micro pave. Peter Suchy himself made this micro pave in his workshop to underscore the beauty of the sapphire.
Micro Pave Halo Engagement Ring Featuring Diamonds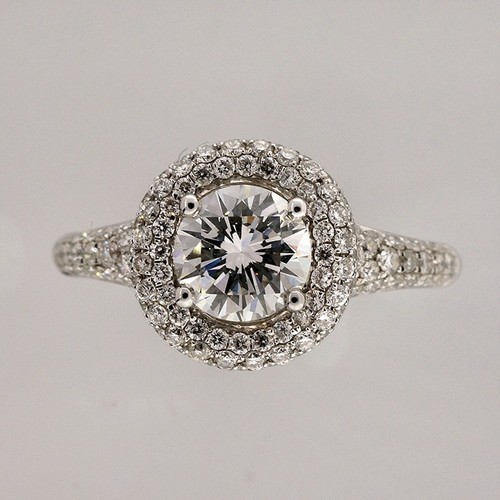 Set in 14k white gold, the 0.79cts brilliant-cut diamond takes the center. The micro pave is displayed in a Sylvie designer halo. A total of
134 full-cut diamonds
weigh .75cts and surround the center stone and also adorn the setting material halfway down. This is a truly spectacular piece that you have to see to believe.
At Peter Suchy Jewelers we are experts in all types of vintage, estate and antique jewelry. We hope you'll
stop by our showroom
located at 1137 High Ridge Road in Stamford Connecticut.
Or, hop on over to our top-rated PowerSeller
eBay store
where you'll find all the vintage micro pave jewelry you see here. If you find a listing has ended, please email us at
info@petersuchyjewelers.com
as we may still have the item in stock.