Mother's Day is right around the corner. Have you finished your shopping yet? If not, you are in good company. There are plenty of folks who have been so busy with life, school and work that the notion of purchasing a pretty gift for mom has slipped to the wayside. When you need ideas for some last minute Mother's Day gifts under $999, Peter Suchy Jewelers can help. We have gorgeous floral motif pendants that suit any wardrobe style and jewelry taste.
1960s Flower Pendant with Diamonds in a White Gold Setting

Displaying all the style elements of authentic 1960s jewelry,
this flower pendant
was made with 14k white gold. It depicts a three-dimensional flower. One full-cut diamond weighs .05cts and makes up the center of the bloom. Additional stones make up a collection of inner and outer petals. Choose this flower pendant to give mom something that she can wear every day.
Daisy Flower Pendant Featuring Diamonds Set in White Gold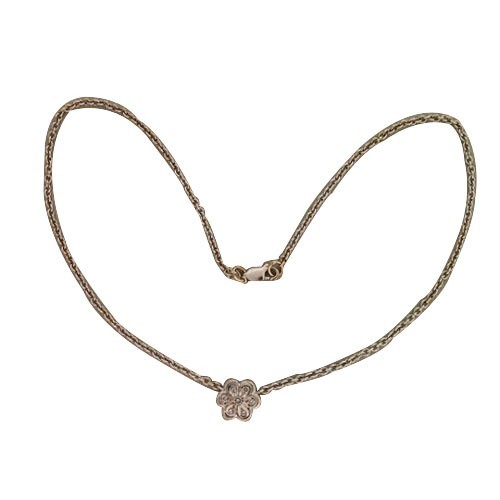 The artisans chose a white gold cable link chain that comes
complete with a lobster catch
. It holds a two-dimensional daisy flower that has been designed by SG. Seven round diamonds weigh .10cts and bring plenty of shine and sparkle to the table. The flower's diameter is 7/16 inches. Eighteen karat gold is the setting material of choice. This is a beautiful pendant necklace that suits daily wear as well as special occasions.
Vintage Flower Pendant Displaying an Opal in Pink and Green Gold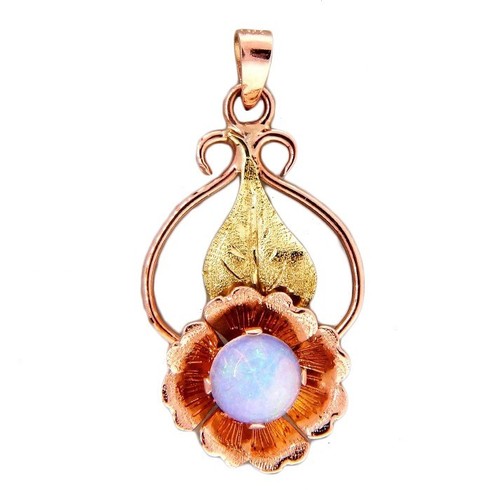 Does mom love gold? How about multi-tone gold? This vintage retro piece
dates back to the 1940s
. It features 14k pink and green gold, which creates the look of the stem, leaves and operates as the setting. Inside this setting, there is a 5.5mm opal that amazes with its bluish hues. From top to bottom, this pendant measures 26.5mm. From side to side, the measurement is 15.11mm. Look closely, and be amazed by the stunning detail work that highlights the grooves of the leaf or the flower petals.
Yellow Gold Pin or Pendant Depicting an Orchid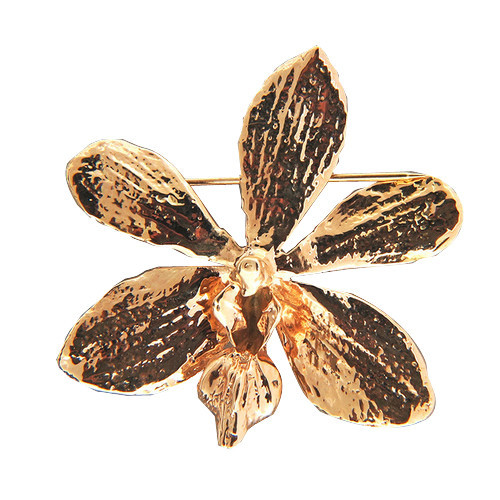 When you look closely, you will notice that this pendant is a lifelike
representation of the Phalaenopsis orchid
. Made from 14k solid yellow gold, mom may wear this flower as a pin on her blouse or on a necklace. The jewel measures 40.3mm across and has a depth of 12mm. The shiny polish of the gold makes this a perfect focal point of any jewelry ensemble.
At Peter Suchy Jewelers we are experts in all types of vintage, estate and antique jewelry. We hope you'll
stop by our showroom
located at 1137 High Ridge Road in Stamford Connecticut.
Or, hop on over to our top-rated PowerSeller
eBay store
where you'll find all the vintage last-minute floral motif pendants for Mother's Day you see here. If you find a listing has ended, please email us at
info@petersuchyjewelers.com
as we may still have the item in stock.