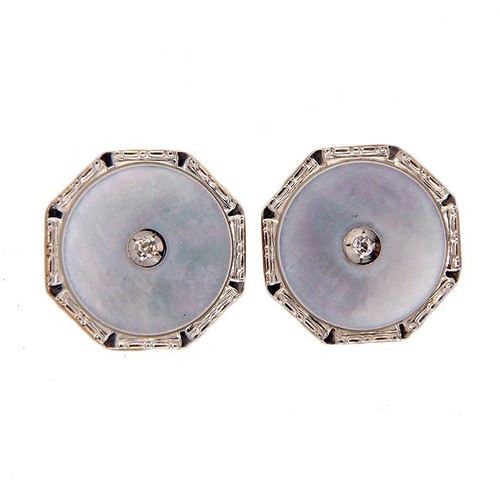 It is impossible to predict the tastes of shoppers from one holiday to another. While Mother's Day is traditionally a gift-giving opportunity that highlights flowers and cards as well as a nice brunch, there are also other accepted gifts. Looking to the 2013 occasion, the National Retail Federation (
NRF
) tallied the numbers and predicted the trends.
$169. On average, shoppers planned on spending $169 on mom. This represents an 11-percent increase from 2012.
$20.7 billion. All in all, shoppers would be spending around $20.7 billion to honor mom on her special day.
14.1 percent. Electronics were going to be a popular gift that year. Fourteen point one percent of surveyed shoppers revealed that they would buy electronics for mom. This would generate spending to the tune of $2.3 billion.
34.4 percent. More than a third of shoppers explained that they would be headed for the jewelry counters. Total spending was said to reach $4.2 billion, which is a sizable increase from last year's $3.7 billion.
28.5 percent. Buying Mother's Day gifts at a department store was the plan of 34.4 percent of consumers. Yet three in ten – or 28.5 percent – would be making their purchases online. This is a huge increase.

Big Research
studies dating back to 2007 highlighted that the typical Mother's Day jewelry buyer is most likely male, between the ages of 18 and 24 or living in the southern portion of the country. The least likely jewelry buyer was female, made less than $50,000 a year, self-identified as being over the age of 65 or lived in the Midwest. Who knew?
If you are in a bit of a quandary what type of jewelry to buy mom this year, there are experts with answers for this question as well.
Red Book Magazine
has taken stock of the must-have fashion accessories that should be in the jewelry boxes of all the women out there. They found that stylish women need stud as well as hoop earrings, wrist cuffs, long as well as short necklaces, at least one statement necklace and – of course – rings.
While you could go out to the mall and buy the jewelry off the shelves, which pretty much ensures that mom will see similar pieces on her friends' wrists and ears after Mother's Day, Peter Suchy Jewelers suggests shopping online for vintage pieces. Not only is the craftsmanship frequently superb

when compared to modern pieces, but there are plenty of one-of-a-kind jewels that look stunning, become surefire conversation starters and are so unique that mom will get plenty of attention and praise whenever she wears the pieces.
At Peter Suchy Jewelers we are experts in all types of vintage, estate and antique jewelry. We hope you'll
stop by our showroom
located at 1137 High Ridge Road in Stamford Connecticut.
Or, hop on over to our top-rated PowerSeller
eBay store
where you'll find all the vintage Mother's Day jewelry you see here. If you find a listing has ended, please email us at
info@petersuchyjewelers.com
as we may still have the item in stock.