Christian liturgy is a fascinating field of study. Liturgical colors in particular carry great symbolism and for centuries have set the tone for services and vigils in the Catholic Church. Although many modern worshippers do not necessarily know the deeper meanings behind the colors of choir dresses and hanging banners, a good many jewelry collectors still love to adapt their accessories in keeping with these special occasions.
Case in point is Easter. Red is the traditional color to wear on and around Good Friday, Palm Sunday and Pentecost. Peter Suchy Jewelers have put together a collection of the most striking red jewels that would be appropriate for your wardrobe on Palm Sunday and Good Friday. It is interesting to note that the majority of these pieces come from the 1950s. If you do not have many vintage pieces from this era, this collection is of special interest to you.
Tiffany & Co. Square Pin Featuring Gold and Rubies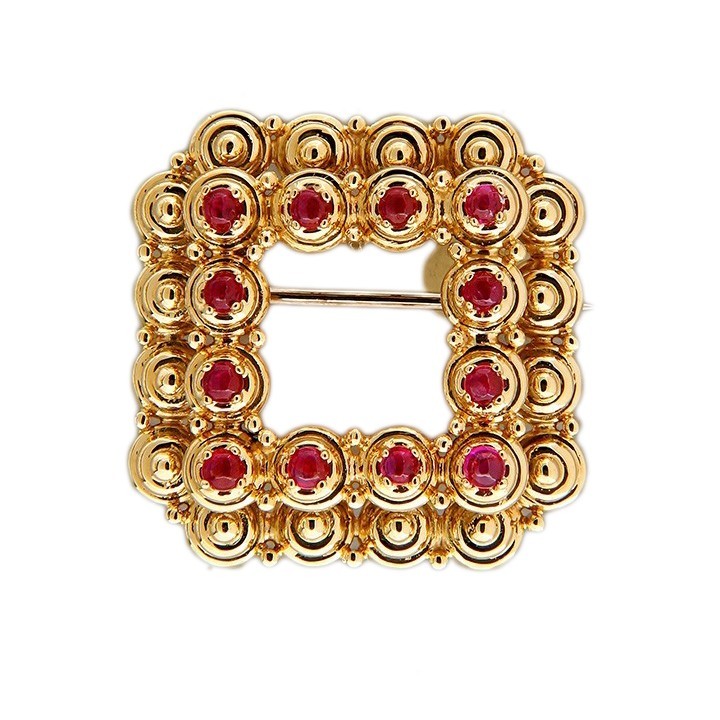 This square pin features 18k yellow gold. It is part of the
Tiffany & Co. pin collection
from the 1950s. The bright red color of 12 cabochon rubies beautifully offsets the shine of the yellow gold. This stylish pin looks great on the blouse for special occasions or for daily wear.
Vintage Red Coral Clip and Post Earrings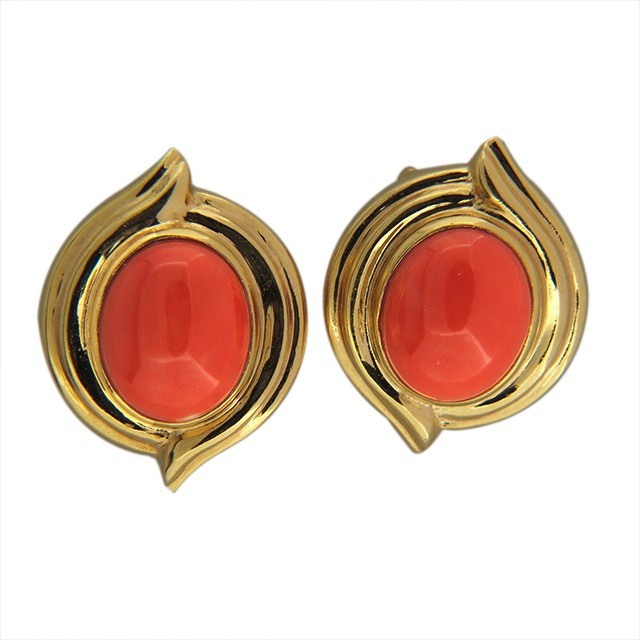 Suited for pierced ears, these 18k solid yellow gold earrings were
made in the 1950s
. They feature untreated coral that is reddish orange without any dye treatments. Polished to a high sheen, these gemstones are showstoppers. From top to bottom, the earrings measure one inch. From side to side, the measurement is ¾ inches.
Red Ruby and Clear Diamond Cross Pendant Set in White Gold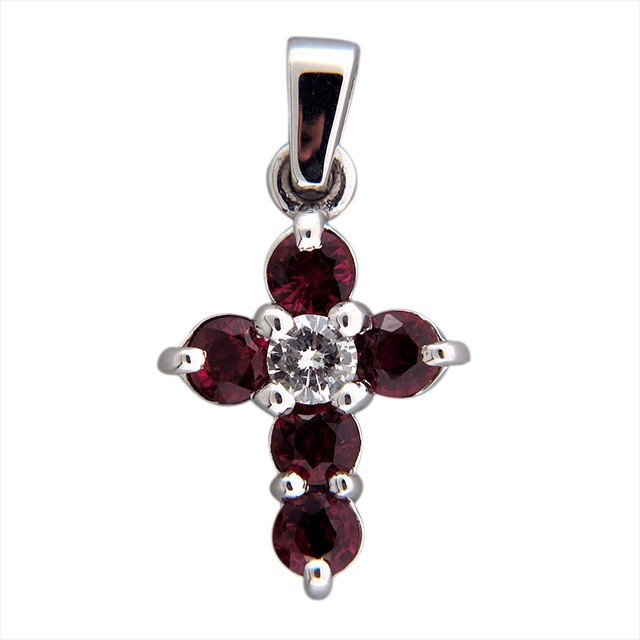 Set in 14k white gold, there are
five diamond-cut blood-red rubies
weighing 1.32cts. At the center of the cross is a round ideal-cut diamond weighing .19cts. The cross measures one inch from top to bottom and 12.5mm across. This beautiful piece looks stunning around the neck. Wear it on a white gold chain for classic elegance or on a leather string for a more Bohemian chic statement.
Bark Design Pin Featuring Red Corals and Freshwater Pearls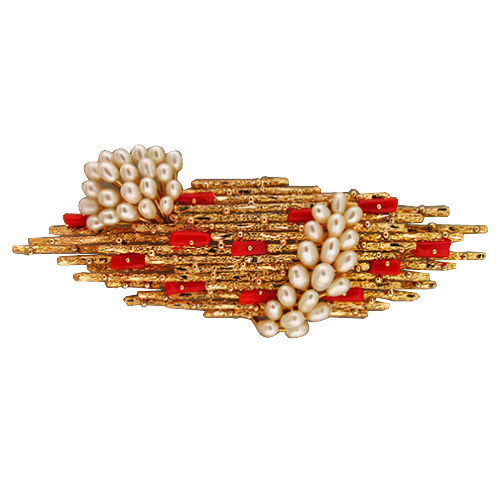 This dramatic piece of jewelry was
created in the 1950s
. It features highly detailed goldsmith work and intricate detailing that you have to see to believe. The 14k yellow gold has been worked to represent tree bark. Forty freshwater water pearls are set in spray arrangements. Twelve rectangular pieces of untreated coral bring plenty of red to the table. This stunning pin measures four inches by 1 3/8 inches.
Red Coral and Clear Diamond Dome Ring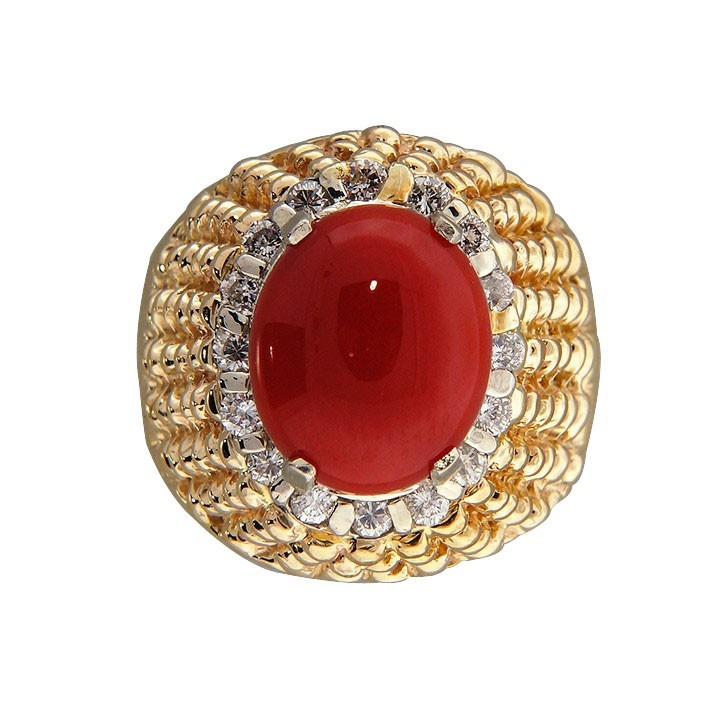 This ring easily becomes the focal point of your jewelry ensemble when red is the color you choose.
Set in 14k solid yellow gold
, the center stone is a 12mm by 10mm bright reddish orange coral. Sixteen full-cut diamonds weighing .30cts surround the center. You are certain to be noticed when wearing this ring.
At Peter Suchy Jewelers we are experts in all types of vintage, estate and antique jewelry. We hope you'll
stop byour showroom
located at 1137 High Ridge Road in Stamford Connecticut.
Or, hop on over to our top-rated PowerSeller
eBay store
where you'll find all the vintage red gemstones and jewelry you see here. If you find a listing has ended, please email us at
info@petersuchyjewelers.com
as we may still have the item in stock.