Three periods in American jewelry history have shaped the looks of their generations more than others. They are the Art Nouveau, Art Deco and Victorian eras. Looks were distinctive, material choices dictated fashion and jewelry makers painstakingly fashioned gorgeous pieces by hand. With Valentine's Day right around the corner, why not give the gift of jewelry this year? Each period presents its most beautiful heart-shaped and love-inspired pieces, and Peter Suchy Jewelers are proud to present them to you here.
Victorian Jewels
Victorianesque Gold Necklace with Amethysts and Pearls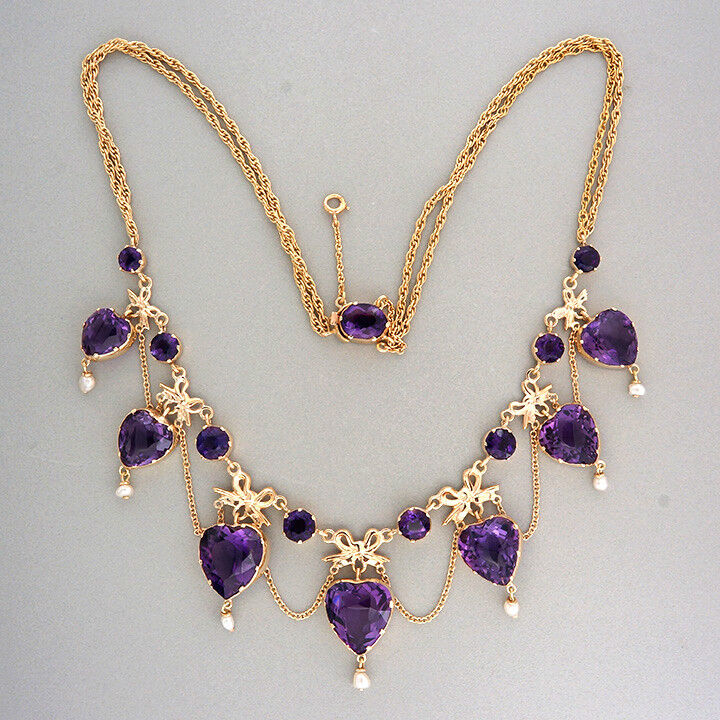 Although made during the 1930s, the artisans strove for a late Victorian look. They succeeded by using 14k solid yellow gold for
the necklace settings
. There are seven heart-shaped and eight round amethysts. The combined weight of these gemstones is 50.0cts. Seven baroque pearl dangles accentuate the hearts on the double-rope chain measuring 18.25 inches. A final oval amethyst functions as clasp adornment. This is the perfect Valentine's Day gift for the lady who enjoys wearing dramatic jewels.
Victorian Two-tone Gold Pin featuring Heart Shape and a Clover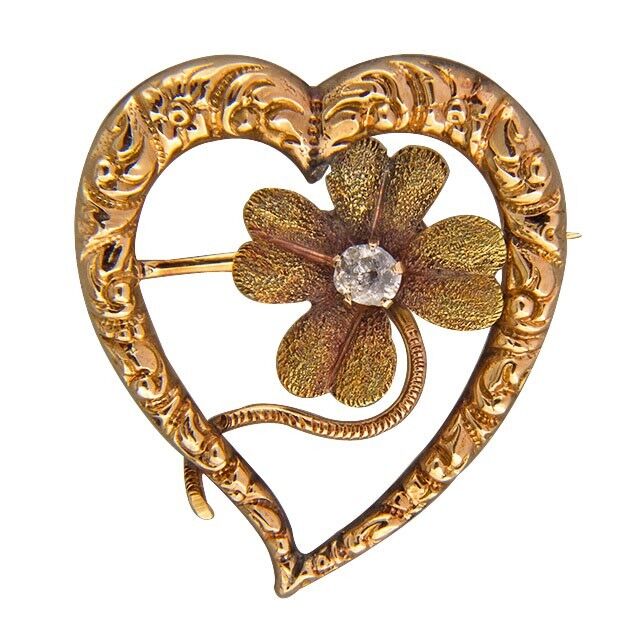 The primary setting material is 14k rose gold. The artisans incorporated
green gold in the form of clover leaves
. From top to bottom, this heart-shaped pin measures one inch. An old-mine-cut diamond weighing .07cts sits at the center of the clover. This is a great starter piece of vintage jewelry for a daughter or older teen.
Victorian Revival Yellow Gold Dangle Earrings with Coral Cameo Carvings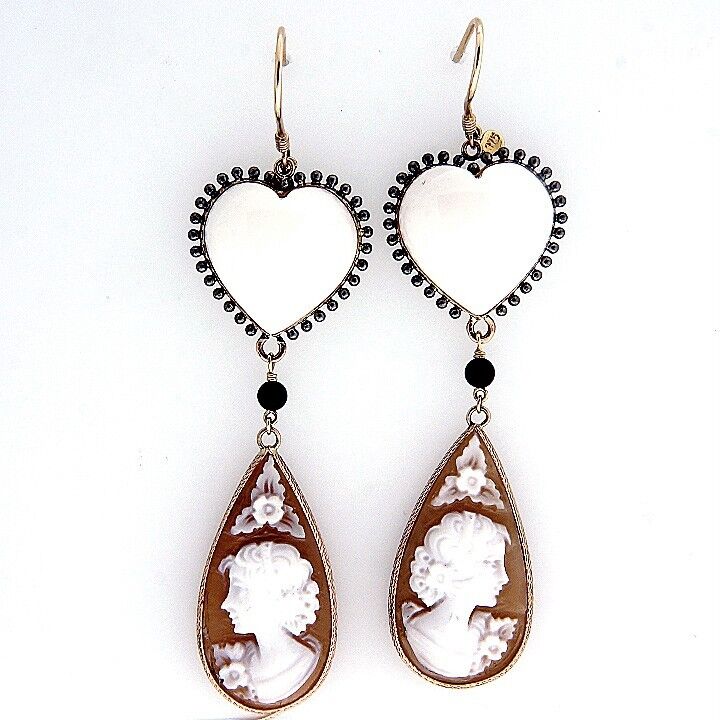 Art Nouveau
Famous for its nature themes and whiplash curves, the Art Nouveau movement took the country by storm right around 1900.
Vintage Locket with Heart Dome, Diamond and Pearls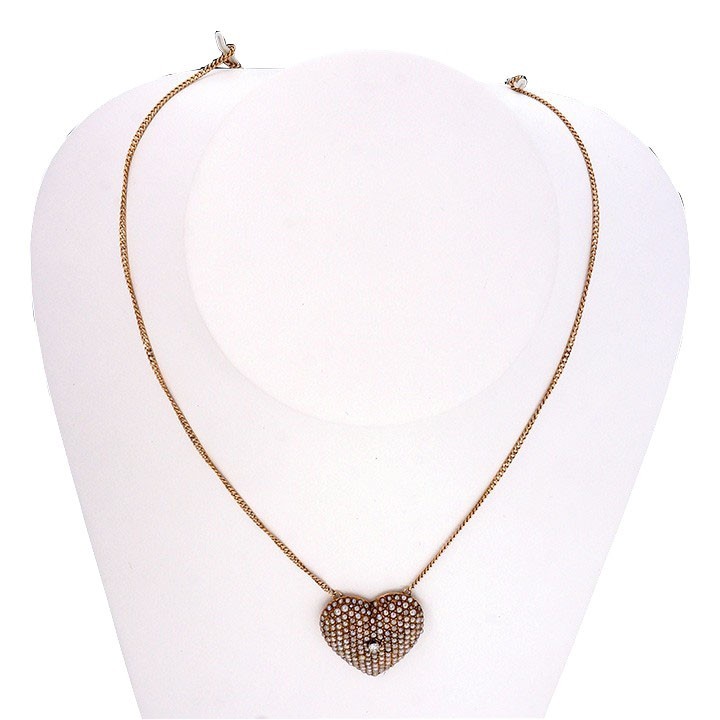 The
heart-shaped locket
is made of 14k pink gold. We date this piece to 1910. Some 180 seed pearls are bead-set and surround a transitional full-cut diamond weighing .07cts. The pendant hangs from an 18-inch chain.
Art Deco
The time of geometric shapes and platinum, Art Deco is one of the most famous style eras. Two pieces are perfectly suited for Valentine's Day.
White Gold Domed Diamond Pendant with Heart Shapes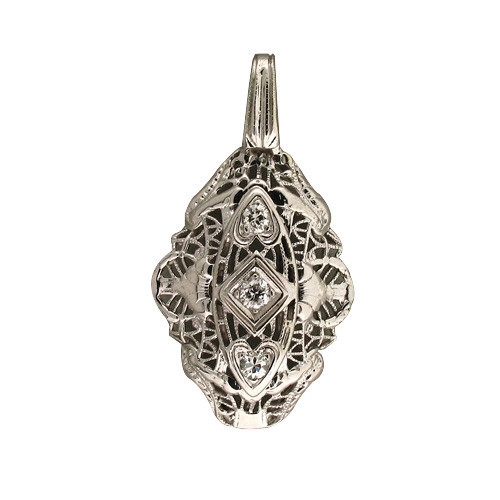 The artisans created
this masterpiece in the 1930s
. Careful filigree work displays the 18k white gold to its fullest potential. Transitional-cut white diamonds highlight the heart shapes in the setting. The three round diamonds weigh 0.11cts.
Krementz Two-tone Heart-shaped Pin

The
Krementz hallmark
identifies this 14k gold heart-shaped pin as a genuine 1930s creation of the famous artisan. Pink gold on one side and green gold on the other add to the allure of this piece. This is an ideal gift for the gal who likes to wear her jewelry to the office.
At Peter Suchy Jewelers we are experts in all types of vintage, estate and antique jewelry. We hope you'll stop by our showroom located at 1137 High Ridge Road in Stamford Connecticut.
Or, hop on over to our top-rated PowerSeller
eBay store
where you'll find all the vintage jewelry you see here. If you find a listing has ended, please email us at
info@petersuchyjewelers.com
as we may still have the item in stock.