Although stainless steel is not your typical jewelry setting material, it is a favorite among watchmakers. Durable and easy to work with, it has been used with great success when making hardwearing timepieces. Palladium can easily be confused with platinum. Its properties and looks are similar. The only difference is – usually – the price, which currently is lower for palladium than for platinum. At Peter Suchy Jewelers, we carry an inventory of attractive estate stainless steel watches and vintage palladium jewels.
Invicta Diamond Lupah Stainless Steel Watch

A blue band holds the diamond dial of this
Swiss-made water-resistant lady's watch
. The back of the housing is properly stamped to identify the maker and model of this attractive watch. The band shows next to no signs of wear.
Stainless Steel Movado Swiss Watch with Gold Tone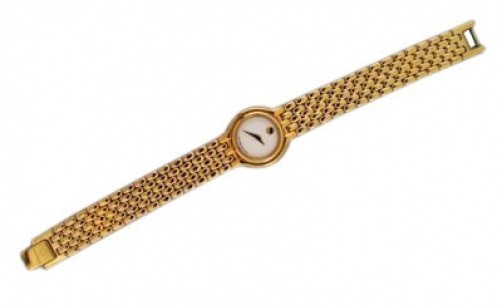 The
Movado Swiss quartz watch keeps excellent time
. The strap buckle and back of the case are properly stamped. This chronometer is water resistant. This is a lady's watch that looks elegant on the wrist. It is suitable for a night on the town or for daily wear at the office.
Pink Gold Palladium Engagement Ring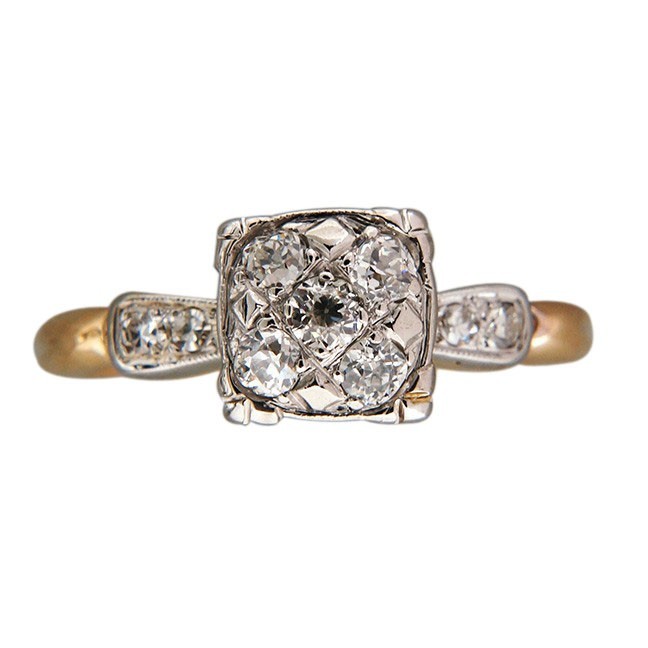 When you are ready to propose marriage, this
cocktail-style ring
is the perfect jewel to put on her finger. Based on the artisanship of the ring, we date it to the 1940s. It features 14k solid pink gold with a palladium top setting. A group of five round diamonds is clustered on top. An additional two diamonds are set on either side. The diamonds weigh a combined .18cts. Because of the clever setting technique, the cluster mimics a 1.0ct solitaire diamond.
Art Deco Palladium Ring with Sapphire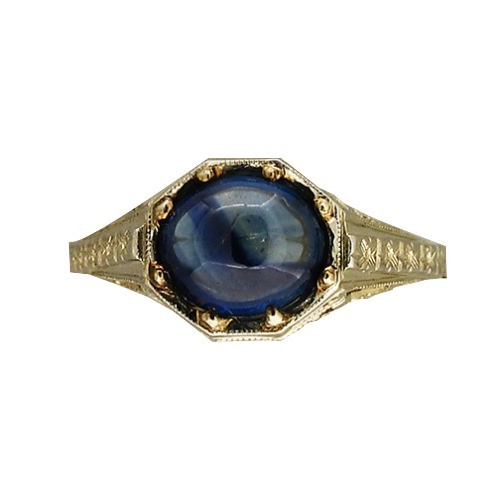 This
Art Deco ring was made between 1930 and 1940
. The setting material is comprised of 18k white gold and palladium. The setting portion features striking filigree. It cradles a cabochon-cut blue sapphire that has a naturally bright hue. The oval stone weighs about 1.60cts. Both sides of the ring are engraved by hand. Engravings accentuate the Art Deco style elements that make this jewel so visually attractive.
Tiffany & Co. Palladium Pin with Diamonds and Rubies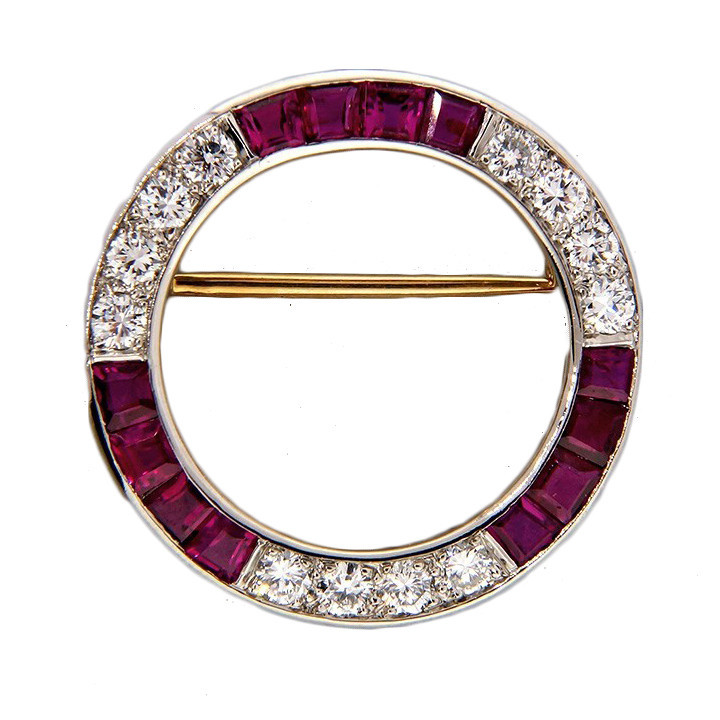 Made in the mid-1940s by artisans from Tiffany & Co.,
this circle pin
is crafted from 14k pink gold and palladium. The mix of rubies and diamonds accentuates the circle's beauty. Twelve natural rubies feature a deep red to purple hue. They weigh in at 3.0cts. Twelve brilliant-cut white diamonds weigh in .50cts. Channel-set, the six sets of four gemstones alternate. This timeless piece is perfect for any occasion.
At Peter Suchy Jewelers we are experts at vintage, estate, antique, Art Deco, Edwardian, Retro, Victorian jewelry and more! We hope you'll
stop by our showroom
located at 1137 High Ridge Road in Stamford Connecticut—some have called it an "Antique Museum!"
Or, head on over to our top-rated PowerSeller
eBay store
where you'll find all the vintage watches and vintage jewelry you see here. If you find an item has ended, please email us at
info@petersuchyjewelers.com
as we may still have the item in stock.