The majority of jewels feature 14k or 18k gold settings. Considering that even the 18k group only contains 75 percent of gold – the rest is an alloy – it makes sense that purists are looking for something a little higher in gold content. Choosing 20k gold is a good compromise. The material contains 83.33 percent gold. Of course, the literal gold standard is 24k purity, which is made up of 99.99 percent gold. Peter Suchy Jewelers carry a number of vintage 20k and 24k gold jewels.
Yellow Gold Designer Ring with Emerald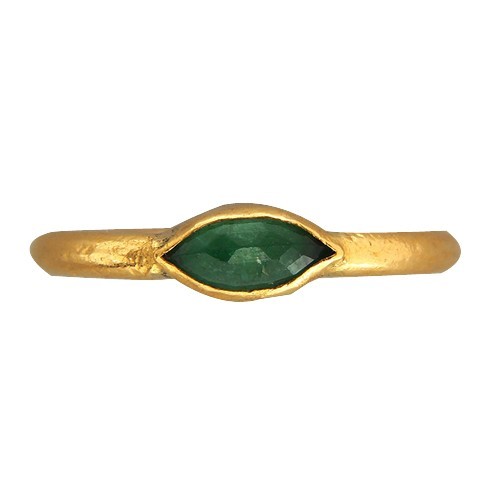 The setting material is
24k solid yellow gold
. A .60cts marquise emerald is the single gemstone of this artistically inspired piece. The ring bears a butterfly logo, which is most likely the hallmark of the artist who handmade this gorgeous jewel. Even a casual glance reveals that this ring is made of a remarkable material that is very different from other gold pieces currently on the market.
Yellow and White Gold Ring with Sapphire and a Diamond Pave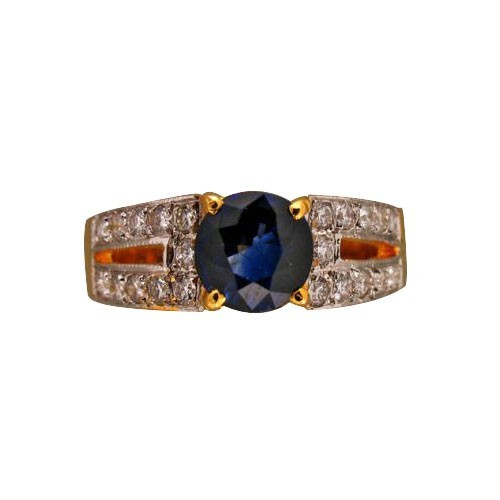 This
vintage ring is made of 20k yellow gold
. It features white gold as the setting material. The diamond pave consists of 22 round diamonds weighing at total of .43cts. The center gemstone is a round sapphire weighing .58cts. The yellow coloration of the prongs beautifully offsets the deep blue of the gemstone. Sparkle comes courtesy of the diamond pave.
Yellow Gold Ring with Diamonds and Sapphire

This
cocktail ring is a showstopper
. Made from 20k yellow gold, the ring displays intricate detail work. Fourteen round diamonds weighing .45cts surround an oval blue sapphire weighing 1.65cts. You will be hard-pressed to find another ring like this one.
White Gold Ring with Blue Star Sapphire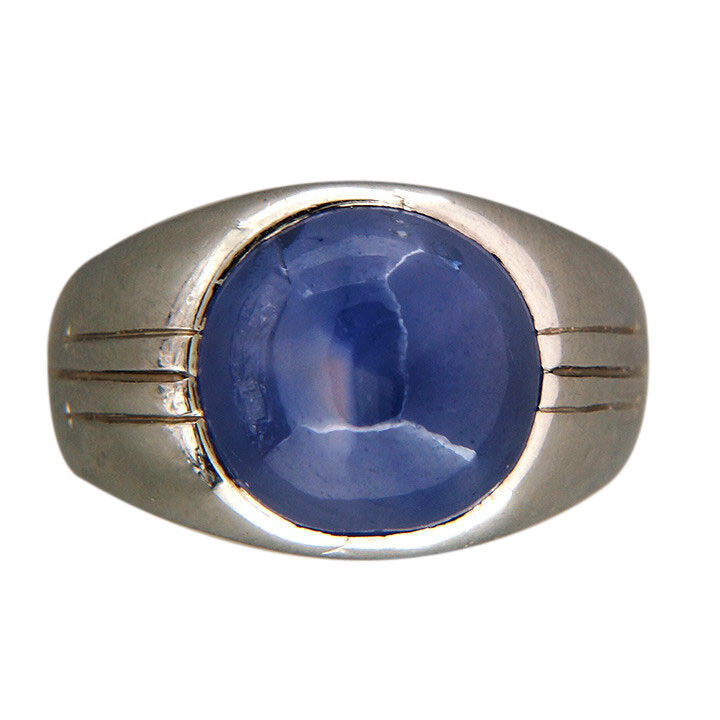 Artisans chose
20k white gold as the setting material
. The 5.0cts star sapphire has just a little bit of purple in its hue. It is GIA certified and has not been heat treated or enhanced. Due to the clearly visible Art Deco style elements, we date this ring to the 1940s. For the woman who loves to wear silver or white gold jewelry, this is an exquisite piece to own.
Gold Hinged Bangle Bracelet with Diamonds and Sapphires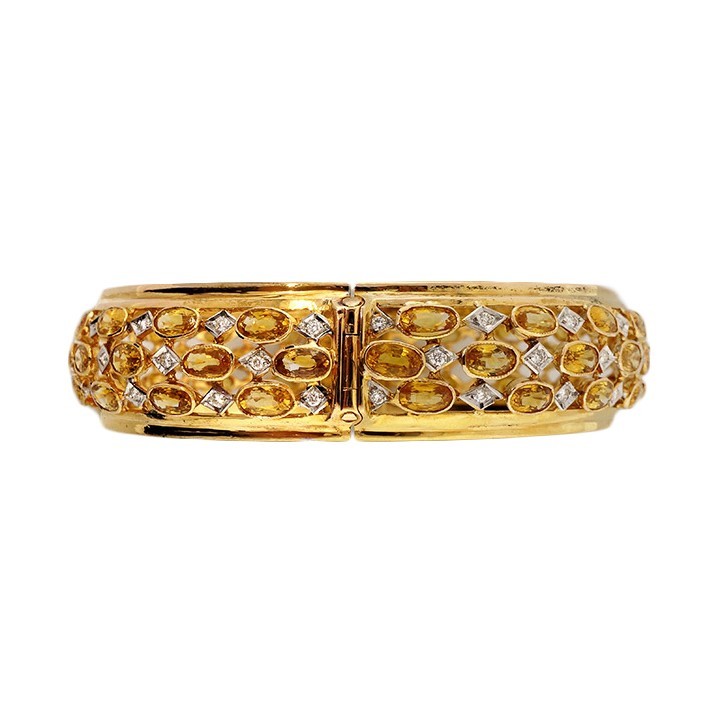 The setting material is 20k gold. There are
three rows of gemstones
made up of 54 canary yellow sapphires weighing 27.80cts. They are offset by 56 round full-cut diamonds weighing .50cts. The diamonds are set in white gold to accentuate the sparkle. This is an attractive piece.
At Peter Suchy Jewelers, we just adore vintage, antique and estate jewelry so we invite you to
stop by our showroom
located at 1137 High Ridge Road in Stamford Connecituct.
Or, head on over to our top-rated PowerSeller
eBay store
where you'll find all the vinage 20k and 24k gold jewelry you see here. If you find a listing has ending, please email us at
info@petersuchyjewelers.com
as we may still have the item in stock.