Victorian era jewelry is generally from one of three recognized periods. Named for the 63-year reign of Queen Victoria, this era saw the passage of the Reform Act, the rise of Gilded Age and the onset of the Belle Epoque. As might be expected, jewelry styles fluctuated over the course of the six decades.
Between 1837 and 1855, artisans are said to have crafted early Victorian pieces that were romantic by design. Gold, lockets, etchings and delicate pieces were common. Between 1856 and 1880, the mid-Victorian era gave rise to grand pieces and the famous mourning jewelry. Dark gemstones, heavy settings and mosaics made up the bulk of the pieces. Late Victorian jewelry was created between 1885 and 1900. Termed "aesthetic," these pieces favored bright gemstones and star designs.
At Peter Suchy Jewelry, we routinely unearth amazing Victorian pieces that delight our customers. Here are just a few examples:
Carnelian Stone Pin Pendant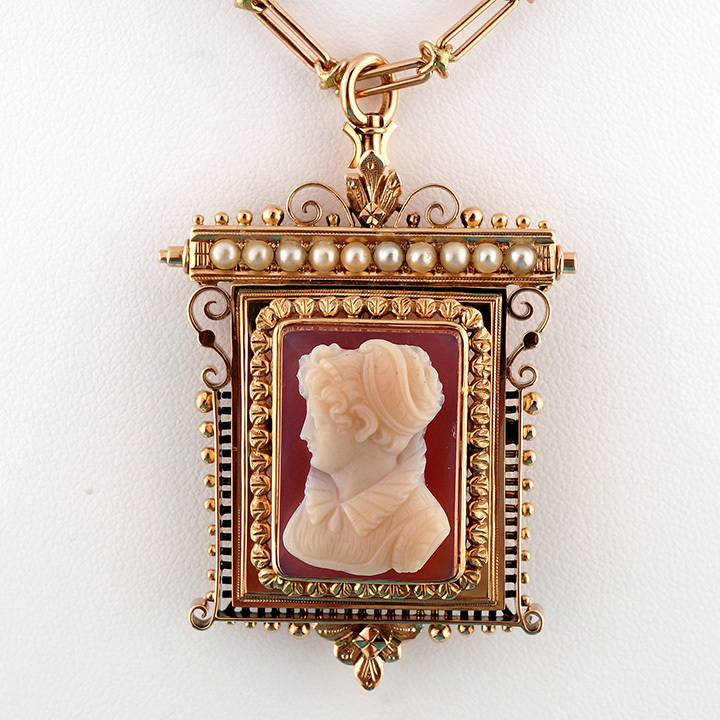 Dated to about 1870,
this piece features 15k pink gold
. The necklace is 22 inches in length. The main stone is a hand-carved carnelian in a cameo design. Bead-set natural pearls adorn this piece.
Onyx and Pearl Dangle Pin or Pendant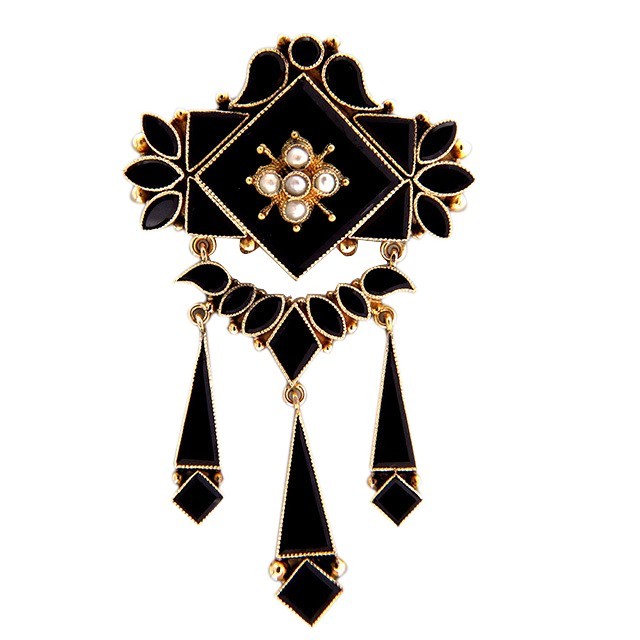 Pearl and Diamond Pendant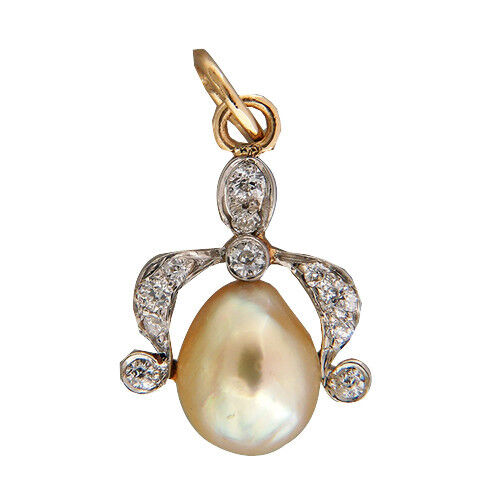 Set in 14k yellow gold there is a cultured creamy white tear drop pearl. It is complemented with 10 old-mine-cut diamonds.
This is a beautiful piece
to wear against a dark background.
Old-European Diamond Ring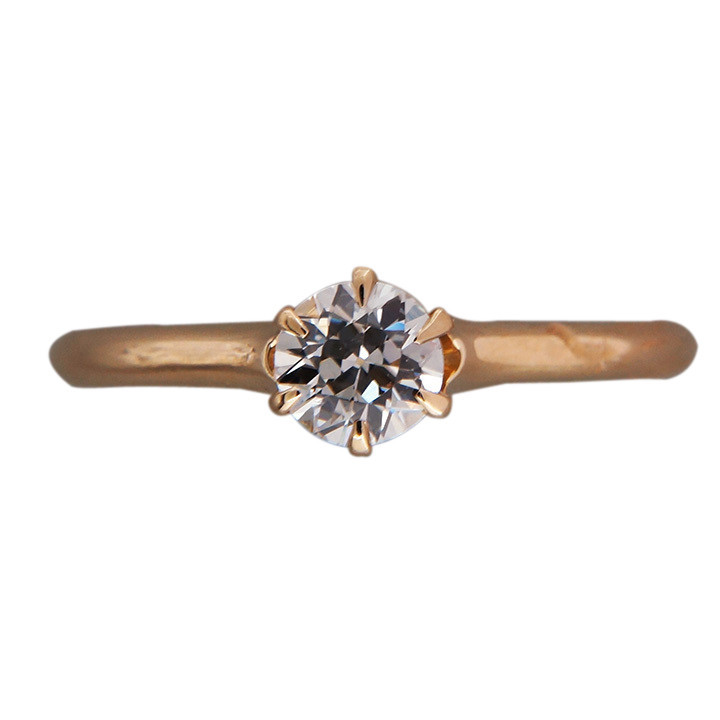 This
late Victorian ring would be a perfect engagement ring
for the bride with an appreciation for the finer things in life. Set in 14k pink gold, the white diamond has an exact carat weight of .40. The diamond features the desirable European cut and comes with an EGL certificate. This is the type of ring you know you will not see anyone else wear.
Amethyst Diamond Earrings

Set in 18k multi-tone gold and silver,
the untreated amethysts are a vibrant purple color
. The stones are surrounded by 38 rose-cut diamonds that feature an approximate total weight of .63cts. These pieces are stunning and will be instant conversation starters. The depth of the stones has to be seen to be believed.
Check out the other stunning Victorian jewelry pieces that are currently available from Peter Suchy Jewelry by
visiting our showroom
located at 1137 High Ridge Road in Stamford Connecticut.
Or, head on over to
our top-rated eBay store
where you'll find all the Victorian jewelry pieces you see here! If you find an item has ended, please contact us at
203-327-0024
or email us at
info@petersuchyjewelers.com
as we may still have the piece in stock.