Perhaps one of the most famous visual arts design styles to hit American shores after World War I, Art Deco underscored the country's bustling glamour, quest for magnificence, and overall high spirits that found expression not only in wearable art but also in entertainment and fashions.
The Art Deco motif called for the use of platinum, gemstones and simplified styles. Settings and basic shapes capitalized on rich colors and geometric forms. Ornamentation ran the gamut from minimalist to lavish. Inlays, the use of diamonds and gold tones were favorites in the American market.
At Peter Suchy Jewelers, we offer a wide variety of Art Deco pieces that suit any taste and budget—below are some of our favorites!
Three-Carat Light-Blue White Gold Ring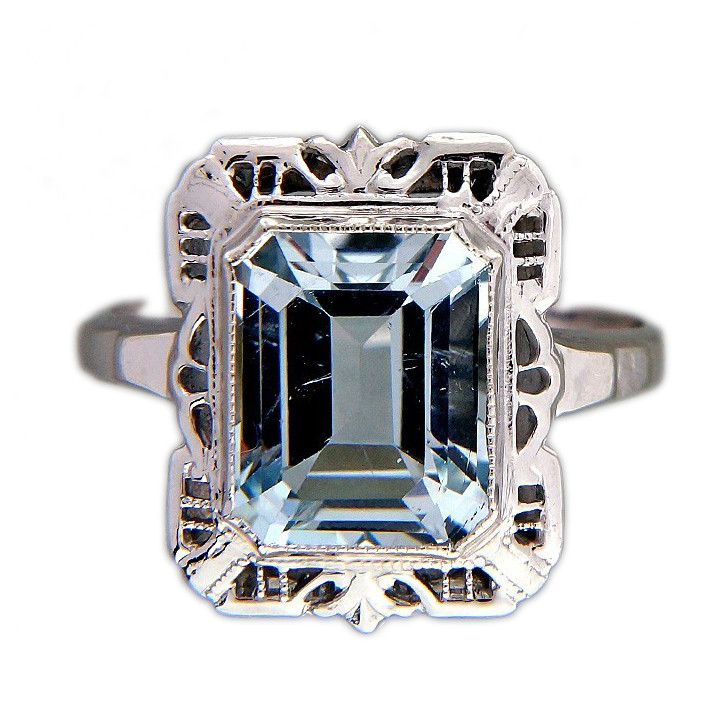 McTigue Eight-Bow Necklace

Platinum Diamond and Sapphire Bracelet From Tiffany & Co.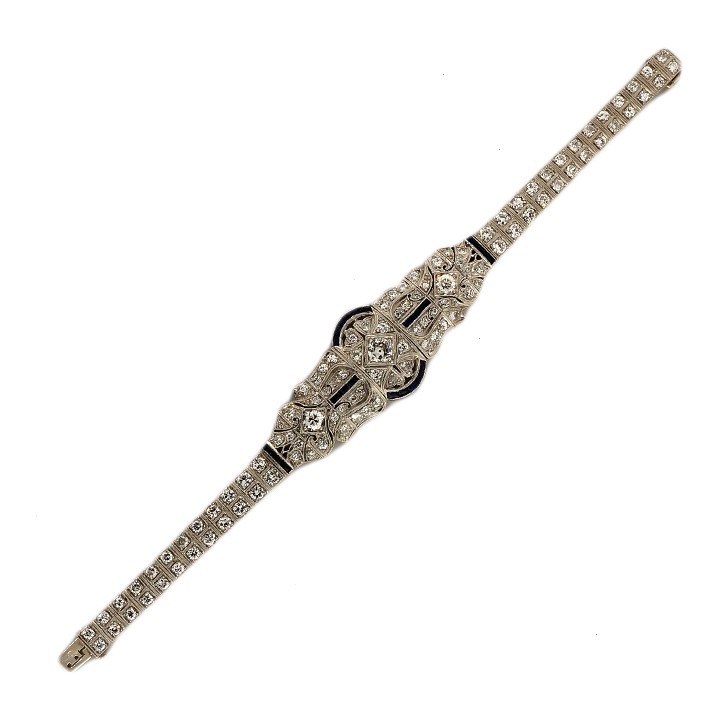 For the buyer in search of a dramatic piece of 1930's Art Deco, this bracelet is perfect. It delights in the use of European cut diamonds and Edwardian workmanship. Clearly handmade, this piece features highly detailed beadwork between the gems. Engraved on three sides, the 108 round diamonds are interspersed among French-cut manmade sapphires.
Citrine Bow Pin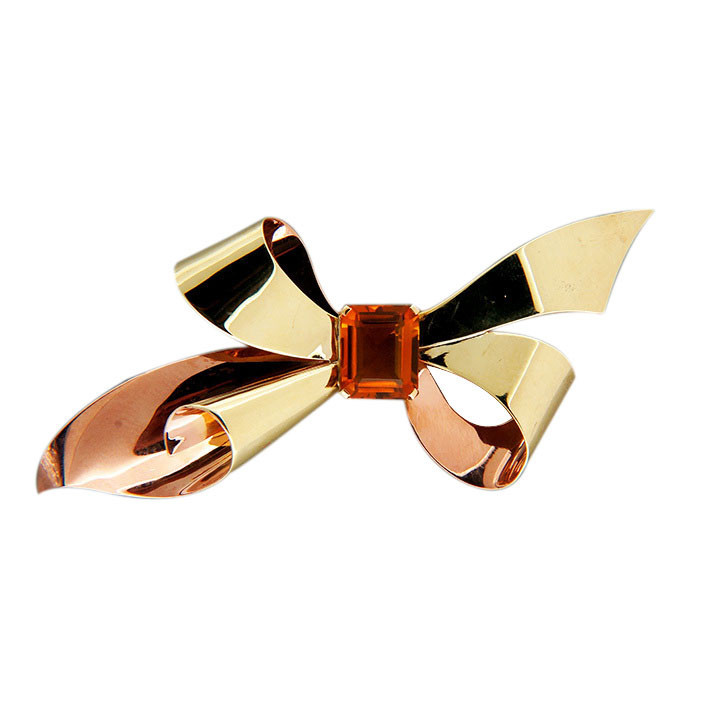 Platinum Dangle Earrings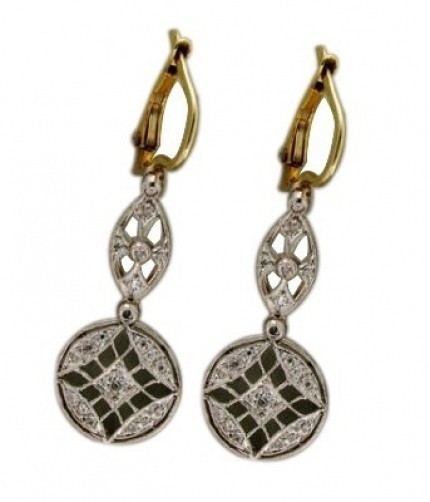 Featuring platinum and diamonds,
these Art Deco dangle earrings
date back to the 1920s. Fourteen karat yellow gold enhances the look of the pieces. These earrings highlight the style's penchant for geometric shapes and designs.
If we have whetted your appetite for more Art Deco jewelry, do not take our word for their beauty. Check out the other pieces that are for sale through Peter Suchy Jewelers in our
top-rated PowerSeller eBay Store
.
Don't fret if the listings for these Art Deco pieces has ended, we may still have them
in our showroom
located at 1137 High Ridge Road in Stamford Connecticut. Call us at
203-327-0024
or email us at
info@petersuchyjewelers.com
.