Available as opaque, transparent or translucent gemstones, opals can be red, blue, green or flecked with a combination of color accents. There is a fire to high-quality opals that is simply inimitable. The price of the gems goes up with the flawlessness that the display of fire, pattern and base color provides.
At Peter Suchy Jewelry, we have a large collection of opal pieces that display all of these qualities and more.
Opal, Diamond and Sapphire Ring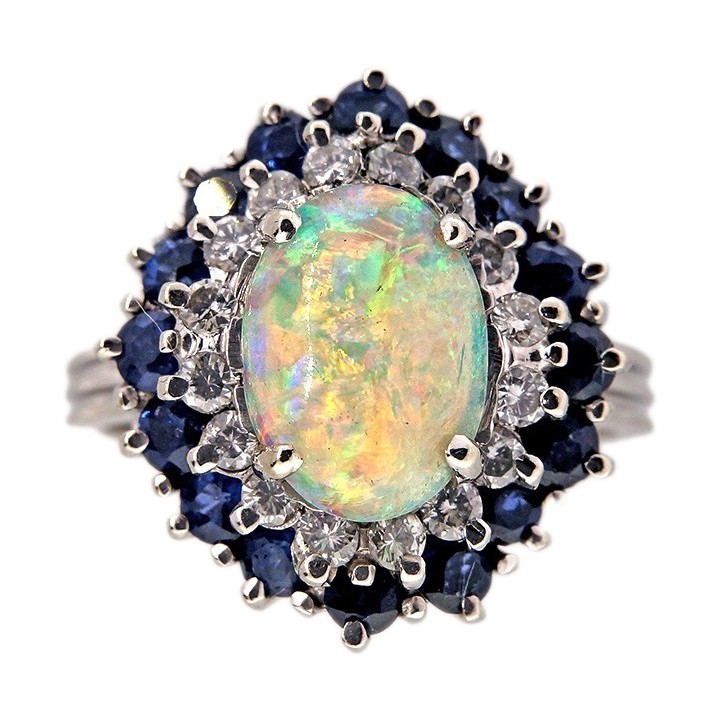 Due to its natural color flecking, the opal plays well with other stones. This is
particularly true in this vintage ring
. The setting is made of 14k white gold. The main stone is an Australian opal that weighs in at 1.00ct. The color is crystal blue with a bit of green. A stunning orange flash adds appeal. Sixteen round full-cut diamonds and 16 round royal blue sapphires surround the opal. This is a ring that gets you noticed.
Opal Pendant with Chain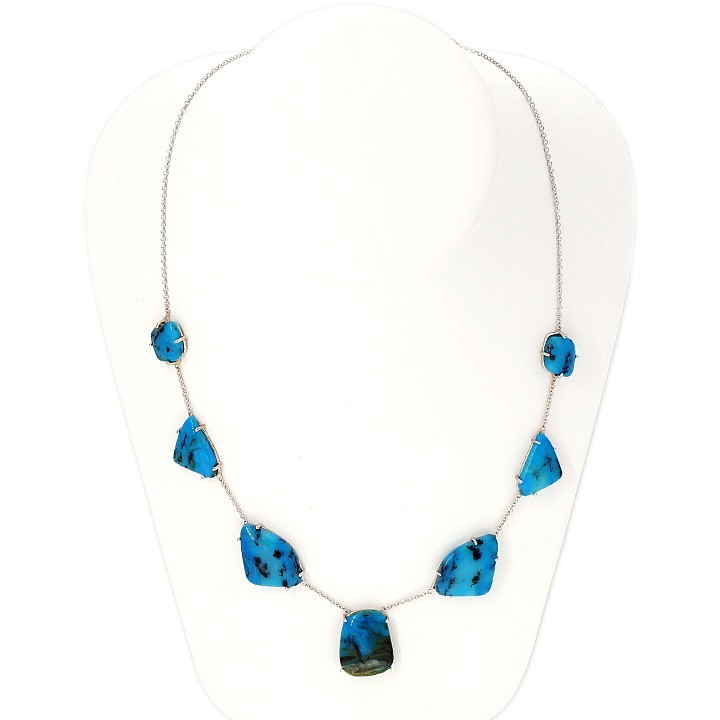 This necklace actually
features six matching stones and a matching pendant
. Fashioned from 14k solid white gold, the necklace measures 16 inches and comes with a two-inch extension. The sky blue coloration of the pendant stone is broken up by interesting green, brown and orange flecks. The stone hails from the American Southwest. Wear this necklace with a solid-colored top for a heightened effect.
Inlaid Opal Ring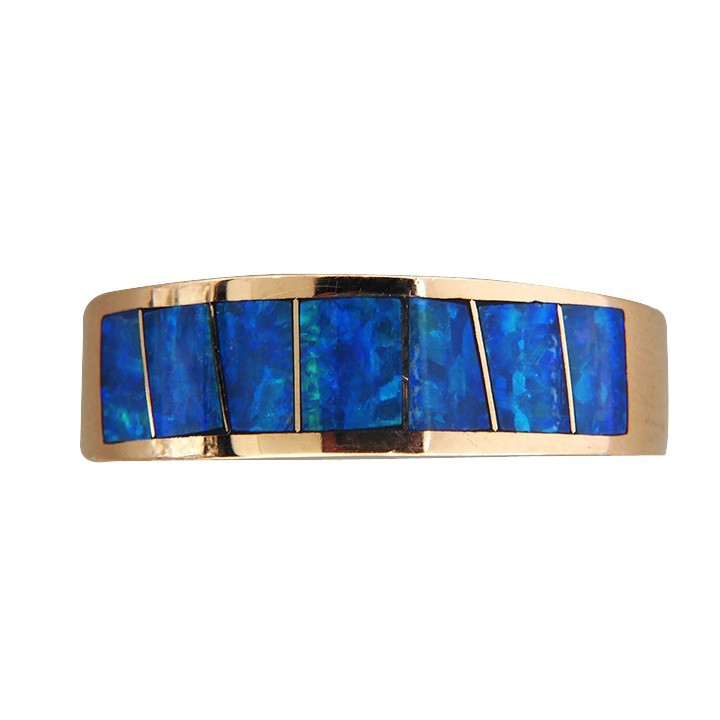 Give this ring as the type of present she can wear every day. This
eye-catching ring
is made of solid 14k yellow gold. Seven opal inlays create a striking display of dark blue opal at its finest. Wear this ring with formal evening dress or for the typical day at the office. You will never be overdressed or underdressed with this selection.
Gold Fire Opal Earrings

Solid 18k pink gold is the material that makes up the setting for
these opal earrings
. Coming from the "Pomellato M'ama Non M'ama" line of designs, the pieces feature two orange cabochon-cut translucent opals. This unusual coloration of the stones is bound to be a noticed by anyone catching a glimpse of your earlobes.
Translucent Opal Pendant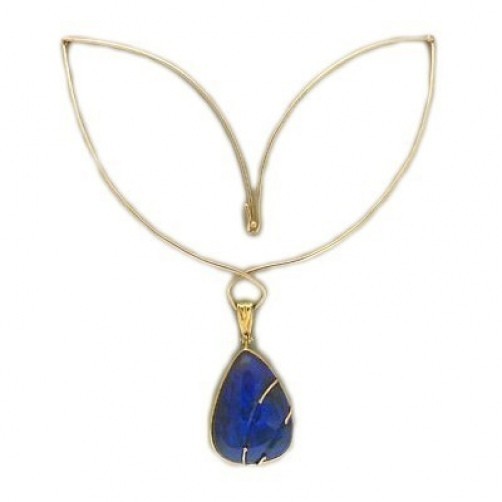 The stetting is made of 18k solid yellow gold; the necklace itself is 14k gold. The pendant features an opal weighing in at 45cts. The stone is translucent and predominantly black with startling blue flashes. This is the perfect pendant for the jewelry lover who adores the opal in its natural form with a minimum of cutting.
Are you ready to go shopping for some amazing opal pieces? Peter Suchy offers these showstoppers and many more that show off the opal in its finest form. We invite you to
stop by our showroom
located at 1137 High Ridge Road in Stamford Connecticut.
You can also head over to our top-rated PowerSeller
eBay store
where you'll find all the vintage opal jewelry pieces you see here. If a listing has ended, please contact us at 203-327-0024 or email us at
info@petersuchyjewelers.com
as we may still have the item in stock.