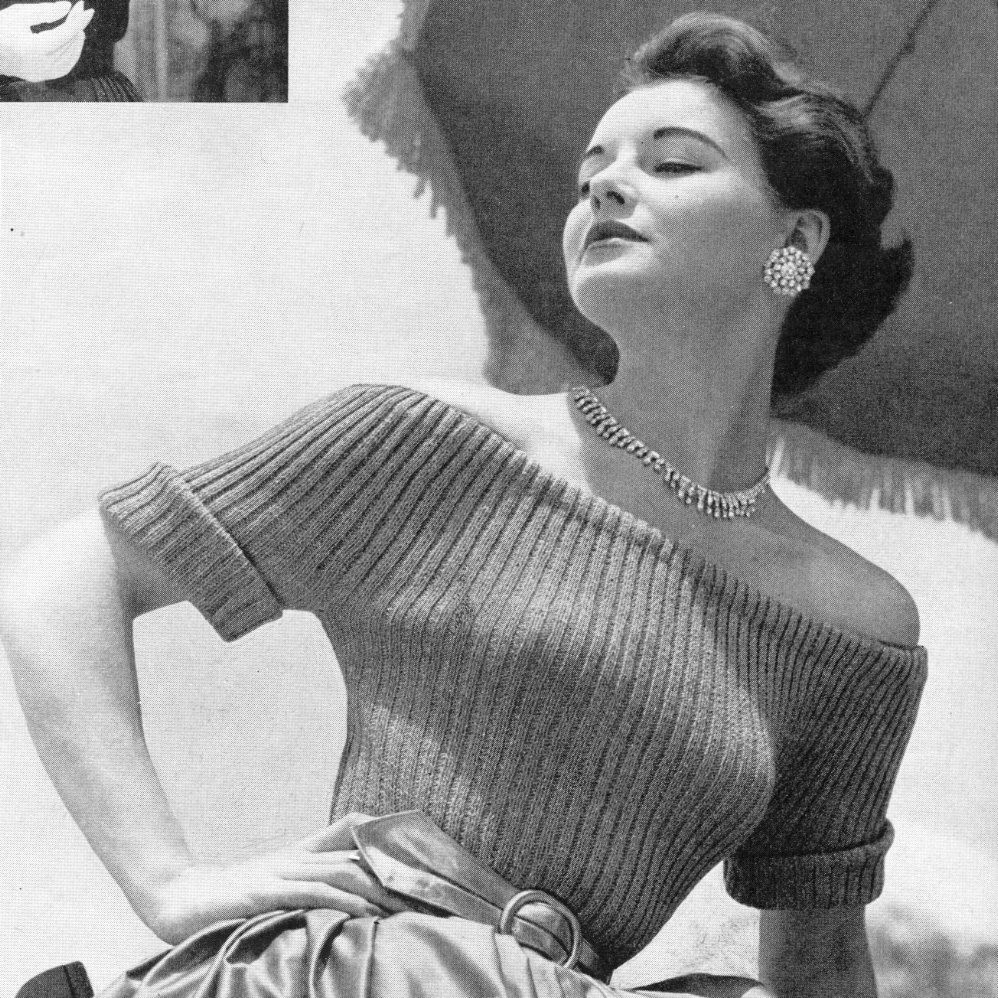 The Fifties were the decade that saw a recovery from the recent world war and a gradual increase in Cold War tensions. The Red Scare gripped both houses of Congress. We listened to Bing Crosby, Dean Martin and Nat King Cole. Elvis Presley changed the way we danced. Since the 1950s are also known as the Golden Age of Television, we watched European film stars.
Artists explored abstract expressionism and figurative art. Elizabeth Taylor, Jane Russell and Marilyn Monroe were our fashion icons. The retro jewelry movement was in full swing. Cocktail rings worn by Sophia Loren, Barbara Stanwyck and Ingrid Bergman became the talk of the town. Leave it to Peter Suchy to compile a sizable collection of jewelry from the 1950s.
Gold Pin with Diamonds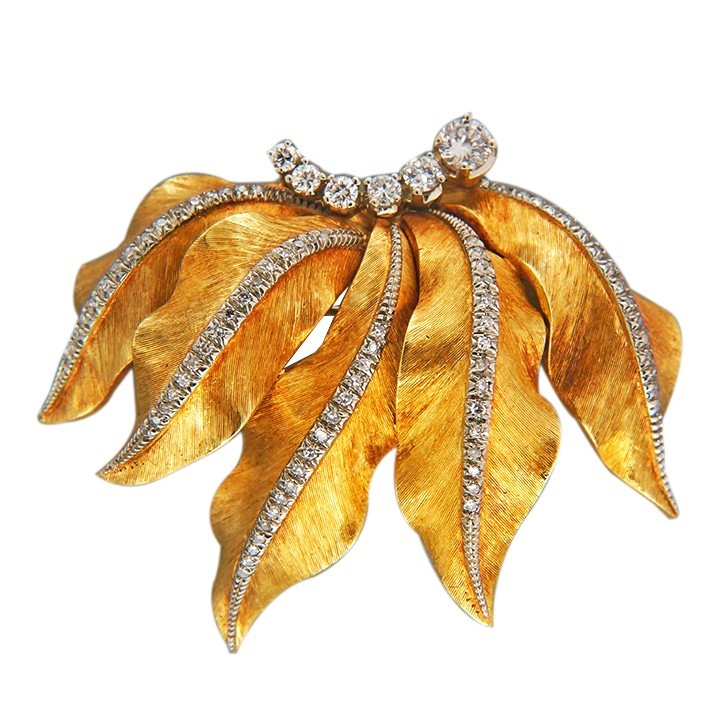 The body of this stunning pin is fashioned from 18k textured yellow gold. This pin is a Blum piece and features one full-cut diamond weighing in at .25ct as well as five additional full-cut diamonds measuring between .04ct and .07ct. From top to bottom, this gorgeous pin measures 1.50 inches, which makes it perfect as an accent piece on a blouse, sweater or evening jacket. Since the diamonds are a brilliant white, this gold piece goes with a top of any color.
Clip-post Opal Dangle Earrings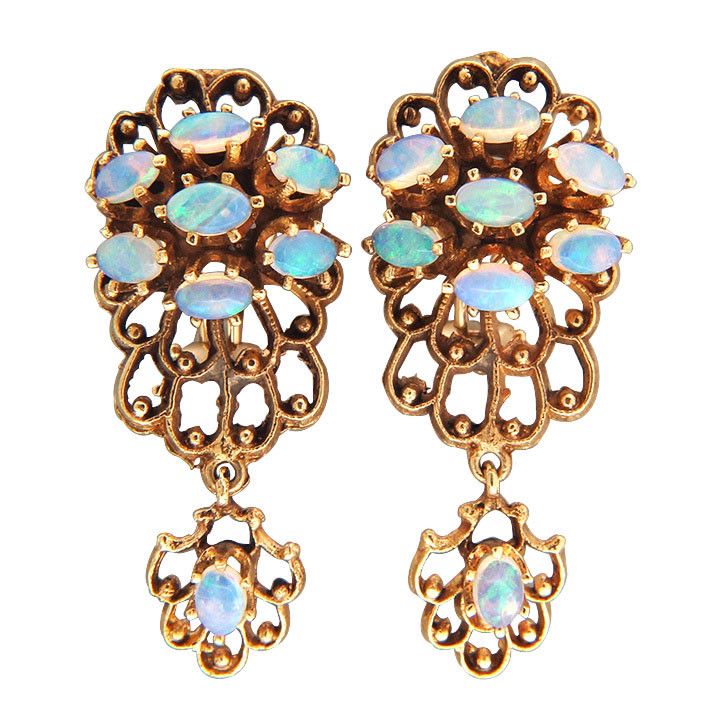 The
setting for these earrings are 14k yellow gold
. The stones are 16 green-blue opals that measure in with a total weight of 3.50cts. From top to bottom, the dangle posts measure 1.56 inches. The color of the stones is bright and – in the right light – you will see a fire as well as an orange flash. These earrings feature finely looped gold work, which is suitable for a business meeting as well as a night on the town.
Smoky Topaz Cocktail Ring

This
cocktail ring is a conversation starter
. The setting is 14k yellow gold. The main gemstone is an emerald-cut brown topaz. If you look closely, you will see that the sides are hand-florentined. The quartz weighs in at about 17cts. The wearer with slender fingers will display this gem marvelously.
Onyx and Diamond Hinged Collar Necklace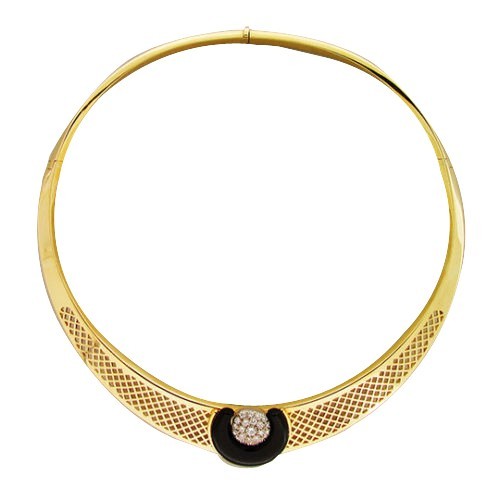 This
collar-style necklace
is made of solid 14k yellow gold. Made in the mid to late 1950s, it beautifully shows off the Hollywood feel that jewelers favored at that time. The gemstone in the center is a black onyx. It offsets a grouping of 27 round diamonds that have been placed in its upper middle.
Tiffany & Co. Flower Earrings

These
3-D flower earrings
are carefully sculpted from 18k green gold. As you look closely, you will note that the flower petals have just a little bit of movement. A clip post secures them to your lobes.
Treat yourself to some of these – or other – Peter Suchy 1950s jewelry pieces. They complement a formal wardrobe as much as they underscore your fun-loving side during a night out on the town. Find these and
more in our showroom
located at 1137 High Ridge Road in Stamford Connecticut.