Who doesn't love vintage, estate and antique jewelry? We certainly do here at Peter Suchy Jewelers but for today's blog post, we thought we'd take a look at some of the most common vintage and antique necklace styles—along with some stunning photos of necklaces you can find in our eBay store—at least until they are sold!
Rope Necklaces
During the 18th Century, rope necklaces, also known as bayadère necklaces were very popular. Many of these necklaces were braided and included many strings or strands, hence the name "rope" necklace. They were made with all sorts of metals including gold, silver and platinum. Many were adorned with gemstones set around certain sections of the necklace where others held a single pendant or tassel.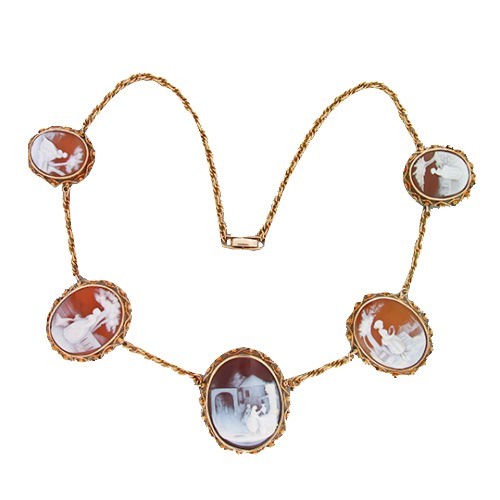 Our vintage
five cameo 14k gold carved shell 20-inch necklace from the 1940s
is a perfect example of a rope necklace—or if you prefer, the bayadère necklace! Each cameo is hand carved and the frames that surround them have a wire border. We do believe this is circa 1940s because of the box catch with safety device included.
Bib Necklaces
These were also known as strap, collarette, fringe or waterfall necklaces and date back all the way to the 7th Century. These necklaces graced the neck in a variety of shapes but the most popular were circular or triangular. Like rope necklaces they contained many strands of metals or stones and offered a dangling effect.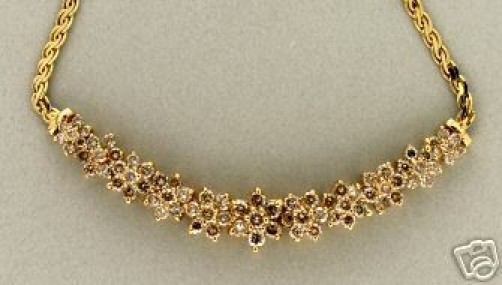 Collar Necklaces
Collar necklaces surround the neck completely and were first worn by the Ancient Egyptians. As this style of necklace became popular, they remained short but some were produced using a V-shape. Most all collar necklaces lay flat upon the neck. First made of gold, soon these necklaces were adorned with gems of all kinds or embellished with other types of gemstones.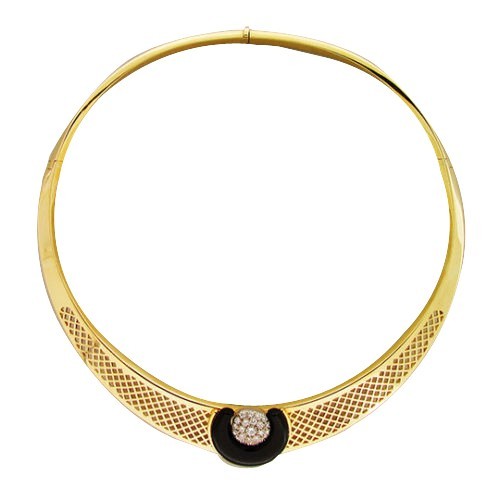 We hope you've enjoyed these different types of vintage and antique necklace styles and if you're interested in any of the pieces seen here, we invite you to
stop by our showroom
located at 1137 High Ridge Road in Stamford Connecticut.
Or, head on over to
our eBay store
where you'll find we are a top-rated PowerSeller with over 5,000 transactions to date and 100 percent positive feedback from our customers.